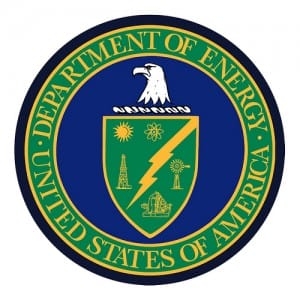 When people think of the False Claims Act, they often think of healthcare fraud. While healthcare fraud allegations account for most False Claims Act recoveries ($2. 6 billion of the $3.8 billion recovered in fiscal year 2013), the False Claims Act applies to any false claims submitted for government funds. In addition to healthcare fraud, the False Claims Act also applies to claims for government funds under national security and defense contracts, veterans' benefits, federally insured loans and mortgages, transportation and research grants, agricultural supports, school lunches, and disaster assistance.
For instance, General Electric Hitachi Nuclear Energy Americas LLC (GE Hitachi) recently agreed to pay $2.7 million to resolve allegations under the False Claims Act that it made false statements and claims to the Department of Energy and the Nuclear Regulatory Commission (NRC) concerning an advanced nuclear reactor design. According to the government, GE Hitachi made false statements to the NRC and Department of Energy by "conceal[ing] known flaws in its steam dryer analysis and falsely represented that it had properly analyzed the steam dryer in accordance with applicable standards and had verified the accuracy of its modeling using reliable data." As a result, GE Hitachi received Department of Energy funds based on the fraudulent reports and analysis.
Although non-healthcare fraud cases comprise the minority of False Claims Act cases, the federal government pursues them just as aggressively as healthcare fraud allegations. For instance, earlier this month, the federal government sued a company that specializes in moving the belongings of military men and women after two of its former employees came forward to say that the business has been inflating relocation costs and overbilling the Department of Defense. According to the Augusta Chronicle, a judgment in the case could amount to billions of dollars in fines and penalties.
The lawsuit accuses Coleman American Moving Services Inc. of falsifying weight records in order to increase charges to the government, which pays by the pound. According to the lawsuit, Coleman management instructed employees to record false and inflated weights on shipping documentation since 2007, with new managers escalating the fraudulent scheme in September 2011.
Under the False Claims Act, whistleblowers who file lawsuits on behalf of the government are able to share in the ultimate recovery obtained by the government. The whistleblower attorneys at Goldberg Kohn are committed to fighting fraud against the government and protecting the rights of whistleblowers. Please contact us at (312) 863-7222 if you would like to learn more about any of the aforementioned whistleblower cases or would like to schedule a free, confidential appointment with one of our nationally recognized whistleblower attorneys.