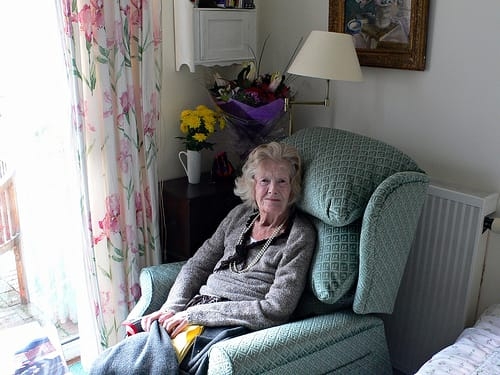 Medicare and Medicaid fraud, including kickbacks to healthcare providers, hurts taxpayers and the public by overcharging the government for medical services and by harming the integrity of the healthcare system. Sadly, some of the nation's most vulnerable patients – such as the elderly, nursing home patients, and special needs individuals – are used as pawns in the fraudulent schemes of health care providers.
For instance, earlier this month, Amedisys Home Health and Hospice – a for-profit hospice and home healthcare provider in New Hampshire – agreed to pay $150 million to settle an investigation by the U.S. Department of Justice into its billing practices. Amidst the allegations of healthcare fraud, a former employee of one of its facilities also filed a lawsuit in 2011 alleging that she was wrongfully terminated in retaliation for raising allegations that hospice staff were visiting patients without first getting orders from physicians and then improperly billing for those unauthorized visits.
Amedisys isn't the only for-profit hospice company to come under fire recently for questionable practices. Last May the federal government filed a suit against VITAS Hospice Services, the nation's largest for-profit hospice company, alleging that VITAS "knowingly submitted ... false claims for hospice care for patients who were not terminally ill" and paid bonuses to staff based on the number of patients enrolled and longer lengths of stay, according to a news release. And last November, Hospice of the Comforter Inc., agreed to pay $3 million to resolve allegations that it filed false Medicare claims for services provided to patients who were not terminally ill.
Other vulnerable patients subjected to healthcare fraud include nursing home patients. RehabCare Group Inc., RehabCare Group East Inc. and Rehab Systems of Missouri and management company Health Systems Inc. recently agreed to pay $30 million to resolve claims that they engaged in a referral kickback scheme involving nursing home patients. According to the lawsuit, RehabCare allegedly arranged with Rehab Systems of Missouri to obtain Rehab Systems of Missouri's contracts to provide therapy to patients residing in 60 nursing homes controlled by Rehab Systems majority-owner James Lincoln in exchange for a $400,000 to $600,000 upfront payment and a percentage of the revenue generated by each referral.  The whistleblower in the case will receive a $700,000 share of the recovery in this case.
In other cases, the patients subjected to healthcare fraud are those in need of psychological treatment. For example, New York City recently agreed to pay $1.375 to settle allegations that the city's Education Department submitted false Medicaid claims for special education students. According to the federal lawsuit, the city's Department of Education knowingly submitted claims to Medicaid for twice-monthly counseling sessions, but did not actually provide two sessions each month, thus depriving the student of necessary treatment and counseling services. As Eastern District U.S. Attorney Loretta Lynch said in a statement, "When Medicaid shells out scarce dollars for services that are not provided, both the students in need of psychological support and the public fisc are harmed."
The whistleblower attorneys at Goldberg Kohn are committed to fighting fraud against the government and protecting the rights of whistleblowers. Please contact us at (312) 863-7222 if you would like to learn more about any of the aforementioned whistleblower news updates or would like to schedule a free, confidential appointment with one of our nationally recognized whistleblower attorneys.