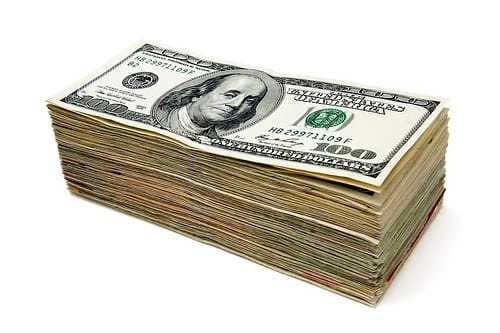 While many False Claims Act cases involve the federal government, False Claims Act lawsuits also involve state governments, and many states are seeing record recoveries as a result of the efforts of whistleblowers. Not only did the federal government take in a record amount of recoveries in False Claims Act lawsuits in 2013 (an astonishing $3.8 billion), but the states took in another $443 million in False Claims Act recoveries in 2013.
These amounts increase substantially when all abuse, fraud, and waste claims are taken into account as well. For instance, New York Governor Andrew Cuomo announced earlier this month that the State of New York recovered a record $851 million from Medicaid providers due to abuse, fraud, and waste in 2013. Further, New York has recovered more than $1.73 billion over a three year period due to inappropriately billed Medicaid claims and from individuals who received services to which they were not entitled.
In many cases, significant recoveries are the result of a combined effort on the part of state and federal governments to prosecute allegations of fraud. For instance, Care Fusion recently agreed to a $40.1 multi-state and federal settlement to resolve allegations that it improperly promoted and marketed its surgical preparation solution Chloraprep, and concealed kickbacks to a doctor who promoted the drug. The settlement was joined by 49 states and the District of Columbia, with New York receiving over $2 million, North Carolina receiving over $581,000, and Ohio receiving over $350,000.
False Claims Act – More than Healthcare Fraud
The False Claims Act doesn't just apply to instances of Medicare and Medicaid fraud, however. In fact, the False Claims Act prohibits any false claims submitted for government funds. For instance, a whistleblower recently filed an action against Dongwon Industries, owner of StarKist Tuna and South Korea's largest fishing company, accusing the company of defrauding the U.S. government and violating the False Claims Act by making false and fraudulent statements in order to obtain U.S. vessel documentation and tuna fishing licenses for two Korean owned and operated vessels in the South Pacific.
While the majority of the $3.8 billion in federal recoveries came from health care fraud cases ($2.6 billion to be precise), significant recoveries were also made by other government agencies for fraud in connection with government contracts, including a $664 million judgment against defense contractor United Technologies Corp. for false statements made to the Air Force while negotiating a contract for fighter jet engines.
The whistleblower attorneys at Goldberg Kohn are committed to fighting fraud against the government and protecting the rights of whistleblowers. If you would like more information about healthcare fraud and the False Claims Act, please contact us at (312) 863-7222 to schedule a free, confidential appointment with one of our nationally recognized whistleblower attorneys.