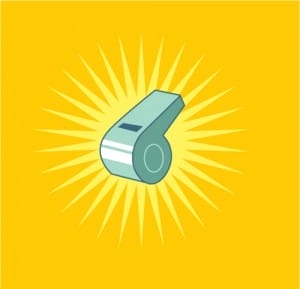 The whistleblower attorneys at Goldberg Kohn are committed to fighting fraud against the government and protecting the rights of whistleblowers. Below are summaries of recent developments pertaining to whistleblower, qui tam, and False Claims Act actions throughout the United States.
Ensign Group Pays $48 Million to Resolve Allegations of Medicare Fraud
The Ensign Group Inc. – a California skilled nursing provider that operates nursing homes across the western U.S. – has agreed to pay $48 million to resolve allegations of Medicare fraud. The lawsuit, which was filed by two former Ensign therapists under the False Claims Act, accused Ensign Group of knowingly submitting false Medicare claims for unnecessary rehabilitation therapy services. Specifically, the plaintiffs alleged, among other things, that Ensign provided therapy to patients whose conditions and diagnoses did not warrant therapy and improperly incentivized therapists to increase the amount of therapy provided to patients in order to maximize the amount of its Medicare reimbursements.
Basco Manufacturing Settles Lawsuit regarding False Customs Declarations While Government Files Complaint against Related Parties
Basco Manufacturing Co. (Basco), an Ohio manufacturer, has agreed to pay $1.1 million to resolve allegations that it violated the False Claims Act by making false customs declarations to avoid paying duties on products imported from a Chinese manufacturer. In conjunction with the settlement, the government has filed a complaint against the following four other companies and two individuals based on similar allegations: C.R. Laurence Co., Southeastern Aluminum Products Inc., Waterfall Group LLC, Northeastern Aluminum Corp., William Ma (Northeastern's owner), and Robert Wingfield (U.S. representative of Chinese exporter Tai Shan Golden Gain Aluminum Products Ltd.)
Baptist Health Systems Agrees to Pay $3.7 Million to Resolve Allegations of Medicare Fraud
Baptist Health Systems – a Texas health care provider – has agreed to pay $3.7 million to resolve allegations it violated the False Claims Act by improperly billing Medicare for procedures already covered by another insurer.
Lynch Ambulance Agrees to Pay $3 Million to Settle False Claims Act Lawsuit
Lynch Ambulance Service, of Anaheim, recently reached a $3 million settlement to resolve allegations of Medicare fraud. The whistleblower lawsuit was filed by two former Lynch Ambulance employees, Jamie Weatherly and Dawn Lucero.
FreshPoint Agrees to $4.2 Million Settlement
FreshPoint Inc., a food distribution company based in Texas, recently agreed to pay $4.2 million to resolve allegations that it overcharged the Department of Defense for fresh fruit and vegetables purchased under 15 separate contracts. According to the lawsuit, FreshPoint, a wholly-owned subsidiary of Sysco Corp., overcharged the government on hundreds of sales of fresh fruit and vegetables by improperly inflating its prices to the government in violation of the government contracts which required FreshPoint to provide the produce at cost, plus a pre-established mark-up for profit, without additional price adjustments based upon perceived changes in market prices.
The whistleblower in the case – former FreshPoint employee Charles Hall – will receive $798,000 as a result of the settlement.
Louisiana Optometry Office Agrees to $1.2 Million Settlement
Sabine Optical, a Louisiana optometry office doing business as The Vision Center, has agreed to a $1.2 million settlement to resolve allegations of Medicaid fraud evidenced by a pattern of fraudulent billing practices. The False Claims Act lawsuit was brought by whistleblower and former Sabine employee William Y. Guess.
Please contact us at (312) 863-7222 if you would like to learn more about any of the aforementioned whistleblower news updates or would like to schedule a free, confidential appointment with one of our nationally recognized whistleblower attorneys.