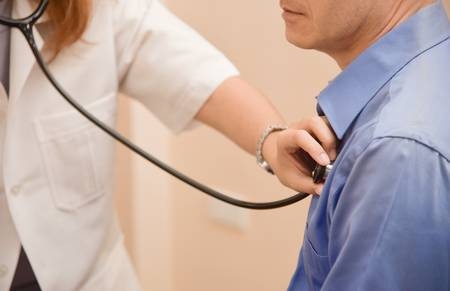 The last three years have seen several FCA cases related to nursing home fraud achieve success. Two cases of note—one against a skilled nursing facility chain and one against a rehabilitation therapy provider—settled for over $100 million, and a recent Third Circuit decision revived a dismissed case against a pharmaceutical company and narrowed the public disclosure bar. Still other cases involving similar allegations of inflating reimbursement levels and engaging in illegal kickback schemes have settled for millions or involved criminal prosecution of the individuals responsible.
Skilled nursing facility chain Life Care settles government-intervened FCA qui tam case for $145 million
The Department of Justice (DOJ) announced in October 2016 that Life Care Centers of America Inc. ("Life Care") had agreed to a $145 million settlement to resolve FCA allegations brought by a whistleblower suit.[1] This settlement is the largest ever civil settlement with a skilled nursing facility chain. The two former Life Care employees who served as whistleblowers in this case split a reward of $29 million along with their attorneys. The U.S. Government had alleged in its complaint that Life Care placed as many patients as possible in the Ultra High reimbursement level and unnecessarily kept patients in rehabilitation therapy, even after treating therapists had recommended they be discharged, all in a systemic effort to fraudulently increase Medicare and TRICARE billings. These allegations were resolved by the settlement and there has been no determination of liability.
Rehabilitation therapy provider RehabCare and parent company Kindred settle government-intervened FCA qui tam case for $125 million
RehabCare Group Inc., RehabCare Group East Inc. (collectively, "RehabCare") and their parent Kindred Healthcare Inc. agreed in January 2016 to pay a $125 million settlement to resolve allegations very similar to those in the case against Life Care – fraudulently inflating reimbursement levels and keeping patients in therapy long past the point of medical necessity.[2] The Government's complaint also alleged that RehabCare boosted the amount of reported therapy during assessment periods (also known as "ramping"), and falsely reported that skilled therapy had been provided to patients when it was actually unskilled or not provided at all, among other things. The Government settled separately with skilled nursing facilities that hired RehabCare to provide therapy services and were allegedly complicit in submitting fraudulent claims for payment to Medicare; these settlements amounted to over $16 million.[3]
Two former RehabCare employees were the whistleblowers in this case, and will receive nearly $24 million along with their attorneys as their share of the recovery from RehabCare.
Ongoing FCA qui tam case against pharmaceutical company PharMerica wins appeal in Third Circuit
An ongoing FCA qui tam case against PharMerica recently won an appeal in the Third Circuit, reversing and remanding the decision by the U.S. District Court for the District of New Jersey to dismiss the case.[4] In this case, it is alleged that PharMerica offered below market prices to nursing homes for Medicare Part A patients in order to secure referrals to supply services to Medicare Part D patients and Medicaid patients. This unlawful practice is known as "swapping," and there have been reports about the risk of swapping in the nursing home industry. The District Court originally granted summary judgment on the grounds that the relator's allegations were substantially similar to this publicly available information, and thus did not survive the FCA public disclosure bar. However, on appeal, the Third Circuit unanimously held that while the relator did rely on public documents which described how this type of fraud might occur, no specific false claim accusation could have been made without his inside knowledge of PharMerica's rates for Medicare Part A business.
---
Other major FCA cases in the nursing home sector besides these have been resolved in the last few years—three with settlements (including one recently in December 2018) and one with a criminal conviction.
Hospice care provider SouthernCare, Inc. settles government-intervened FCA case for nearly $6 million
Two former SouthernCare employees, accused their former employer of admitting patients into hospice who were not terminally ill and lacked appropriate medical documentation, treating some patients for many years.[5] Hospice eligibility under the Medicare program is contingent on a physician's certification that a patient has a life expectancy of six months or less, and other documentation requirements. Announced on December 13, 2018, this nearly $6 million settlement settled these allegations, which arose from SouthernCare's facilities in Pennsylvania. The whistleblowers will share approximately $1.1 million of the recovery between them and their attorneys.
Rehabilitation therapy provider Reliant resolves kickback allegations with $6.1 million settlement
In August 2018, the DOJ announced that Reliant Rehabilitation agreed to pay $6.1 million to settle a government-intervened FCA qui tam case.[6] The Government alleged in this case that Reliant engaged in an illegal "swapping" kickback scheme for four years—offering nurse practitioners to nursing homes at below the fair market fee or without charge, and offering physicians above fair market compensation for supervising and collaborating with Reliant nurse practitioners, all to induce patient referrals for Reliant rehabilitation therapy. The relator and his attorneys will receive $915,000 as their portion of the settlement for bringing the case forward.
Owners of Nursing Home Psychological Services and Psychological Care Services sentenced to combined 22 years of imprisonment and ordered to pay over $21 million
A mother and son were sentenced in July 2017 to a combined 22 years in prison and ordered to pay over $21 million in restitution for causing their psychological services companies to submit false claims to Medicare. Rodney Hesson and Gertrude Parker, owners of Nursing Home Psychological Services and Psychological Care Services, contracted with nursing homes in four states to provide psychological testing services to residents, but many of the services provided were unnecessary or were not rendered at all. Evidence entered during trial showing that the vast majority of the $25.2 million in claims submitted to Medicare by Hesson and Parker's companies over a six year period were fraudulent. This was a criminal fraud case, though it could have been tried as an FCA case had a whistleblower come forward.
Genesis Healthcare, Inc. settles six FCA qui tam cases related to its skilled nursing facilities and therapy services for $53.6 million
Genesis Healthcare, Inc. (Genesis) settled six qui tam lawsuits filed in various districts/federal courts by agreeing to a $53.6 million settlement with the Government in July 2017.[7] Seven former employees of companies acquired by Genesis served as relators for the lawsuits that were settled, and they and their attorneys received $9.67 million as their share of the recovery. There were numerous allegations in these cases, including insufficient nurse staffing, inflating reimbursement levels, billing for hospice services for ineligible patients, billing for more therapy minutes that patients actually received, providing therapy for longer than medically necessary, and billing for other medically unnecessary or unskilled/grossly substandard services.
If you are aware of fraud against the government, whether in healthcare or another sector, you may be eligible to blow the whistle in a False Claims Act lawsuit and may be entitled to a portion of the recovery. To find out more, contact Goldberg Kohn for a confidential consultation.
---
[1] United States ex rel. Taylor v. Life Care Centers of America, Inc., No. 1:12-cv-64 (E.D. Tenn); United States ex rel. Martin v. Life Care Centers of America, Inc., No. 1:08-cv-251 (E.D. Tenn).
[2] United States ex rel. Halpin and Fahey v. Kindred Healthcare, Inc., et al., Case No. 1:11cv12139-RGS (D. Mass.).
[3] There were eight separate settlements amounting to over $16 million total: 1) $3.9 million settlement with Wingate Healthcare Inc. and 16 of its facilities; 2) $2.2 million settlement with THI of Pennsylvania at Broomall LLC and THI of Texas at Fort Worth LLC; 3) $1.375 million settlement with Essex Group Management and two of its facilities, 4) Brandon Woods of Dartmouth and Blaire House of Milford and a $750,000 settlement with Frederick County, Maryland, which formerly operated the Citizens Care facility; 5) $3.75 million settlement with Life Care Services LLC and CoreCare V LLP doing business as ParkVista; 6) $1.3 million settlement with Episcopal Ministries to the Aging Inc.; 7) $3.5 million settlement with the Catholic Health Care System, a/k/a/ ArchCare; and 8) $1.2 million settlement with Ross Manor of Bangor, Maine.
[4] United States ex rel. Silver v. Omnicare Inc. et al., 903 F.3d 78 (3d Cir. 2018). Although other appellees are named in this suit (Omnicare Inc., NCS Healthcare, Inc., Neighborcare, Inc., Chem Rx Corporation) PharMerica Corporation is the only active appellee as it wholly owns Chem Rx and the other appellees were previously dismissed. Omnicare settled this case and a similar one, United States ex rel. Gale v. Omnicare Inc.,No. 1:10-CV-00127 (N.D. Ohio), for $124 million in 2014.
[5] United States et al. v. SouthernCare, Inc., No: 2:13-cv-00102 (E.D. Pa.)
[6] United States ex rel. Prose v. Reliant Rehabilitation, Civil Action No. 3:16-CV-0707-D (N.D. Tex.).
[7] United States, ex rel. West v. Skilled Healthcare Group Inc., et. al., 11-02658-ED (N.D. Cal.); United States, ex rel. Cretney-Tsosie v. Creekside Hospice II, LLC, 2:13-cv-167-HDM (D. Nev.); United States ex rel. McAree v. SunDance Rehabilitation Corp., 1:12-CV-4244 (N.D. Ga.); United States ex rel. Deaton v. Skilled Healthcare Group, Inc. et al., Civ. 4:14-cv-00219 (W.D. Mo.); United States ex rel. Wilson v. Skilled Healthcare Group, Inc. et al., Civ. 14-cv-860 (W.D. Mo.).