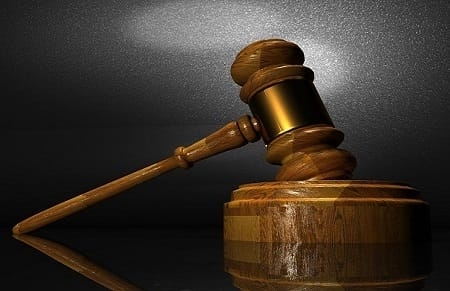 Z Gallerie, LLC, a furniture and home décor dealer based in California, recently paid a settlement of $15 Million to resolve a lawsuit brought under the False Claims Act. The suit alleges that Z Gallerie was knowingly falsifying information to U.S. Customs to avoid certain taxes and tariffs from materials imported from the People's Republic of China (PRC). The whistleblower, Kelly Wells, will receive $2.4 million as her share of the settlement.
Customs Fraud Prevention and Antidumping Laws
U.S. Customs and Border Protection (CBP) is the largest federal law enforcement agency of the Department of Homeland Security. The Customs Service arm of the CPB has three major missions: collecting tariff revenue, protecting the U.S. economy from smuggling and illegal goods, and processing people and goods at ports of entry.
Antidumping laws, enforced by the CBP, are designed to prevent foreign companies from "dumping" products in the U.S. at prices below domestic cost. Because the "domestic cost" will vary based on the type of goods being shipped and their country of origin, the CPB applies tariffs based on the importer's detailed disclosure of each shipment, including the intended use of the imported goods. The honor system-based nature of these disclosures gives rise to instances of mislabeling or misrepresenting shipments, amounting to fraud, and punishable under the False Claims Act.
Z Gallerie Settlement
According to the Department of Justice, Z Gallerie was allegedly evading duties on shipments of wooden bedroom furniture from the PRC between the years 2007 to 2014, by misclassifying, or conspiring with others to misclassify the imported furniture. Certain Bassett Mirror Company products, including a six-drawer dresser and three-drawer chest were misidentified on CBP documents "grand chests" and "hall chests," to avoid antidumping duties on wooden bedroom furniture.
The False Claims Act can be an enforcement mechanism to ensure that companies pay appropriate duties, leveling the playing field for U.S. manufacturers, allowing them to compete with companies in countries with lower costs of labor and materials. The False Claims Act permits private parties to sue on behalf of the United States those who falsely claim federal funds or, as in this case, those who avoid paying funds owed to the government.
The False Claims Act also allows the whistleblower to receive a share of any funds recovered. The whistleblower in this case, an e-commerce retailer, will receive $2.4 million for her role as a relator under the qui tam provisions of the False Claims Act.
Customs Fraud Attorney
If you are aware of customs fraud involving the misrepresentation or fraudulent activities related to the import and taxation of foreign goods, contact Goldberg Kohn for a confidential consultation.