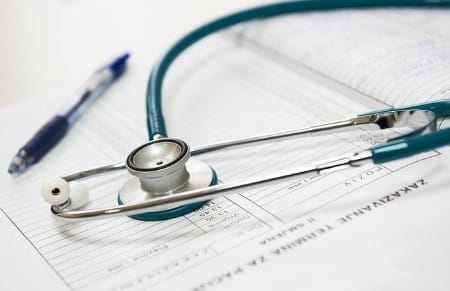 Recently, 21st Century Oncology Inc. a provider of cancer care, and its subsidiary, South Florida Radiation Oncology LLC, settled a legal claim with the U.S. government, agreeing to pay $34.7 million to resolve allegations that the companies billed for unnecessary services and medical tests.
Specifically, South Florida Radiation Oncology had been accused of billing for medically unnecessary Gamma function tests, which are used to measure radiation doses for patients who have had radiation treatment.
The government alleged that South Florida Radiation Oncology billed for tests conducted by personnel not properly trained to interpret and analyze the test results. In some cases, alleged mechanical failure or lack of physician availability meant the test results could not be reviewed for more than seven days after a patient was given radiation treatment. Yet even in these cases, the government alleges, South Florida Radiation Oncology billed for these worthless tests.
The Prevalence of Fraud
The U.S. government relies on healthcare providers and medical labs to provide only reasonable and necessary medical services and tests. When a healthcare provider bills for unnecessary medical services, the False Claims Act allows the government to pursue legal action against those healthcare organizations that try to defraud the government and its agencies. In addition to unnecessary medical testing and procedures, healthcare fraud against the government can include:
Kickbacks, or the use of improper incentives during the referral process

Overbilling Medicare or Medicaid for more medical procedures than were performed

Upcoding, or billing for more expensive levels of service or care than were actually provided
The Health Care Fraud Prevention and Enforcement Action Team (HEAT) was created in 2009 to fight this specific type of fraud. HEAT played a key role in the claims against South Florida Radiation Oncology.
Unfortunately, Medicare and Medicaid fraud, as well as other types of healthcare fraud, runs rampant. In fact, since 2009, approximately $13.4 billion of the $19 billion the government recovered through False Claims Act cases has been related to fraud involving health care.
The Importance of Whistleblowers
Since the government cannot check to ensure every doctor and medical practice is being honest with their Medicare or Medicaid billing, whistleblowers play a pivotal role in helping to keep the system safe by providing the government with information needed to file a claim under the False Claims Act.
In the South Florida Radiation Oncology case, for example, whistleblower Joseph Ting exposed the practices leading to the fraud claim. A former physicist at South Florida Radiation Oncology, Ting was able to file a claim on behalf of the government, thanks to the provisions made for whistleblowers under the False Claims Act. Under the terms of that Act, Ting was eligible for a part of the recovery and is expected to be awarded more than $7 million for his role in the case.
If you think you may have information about healthcare fraud and think you may be eligible to file a claim under the False Claims Act on behalf of the government, contact Goldberg Kohn for a confidential consultation.