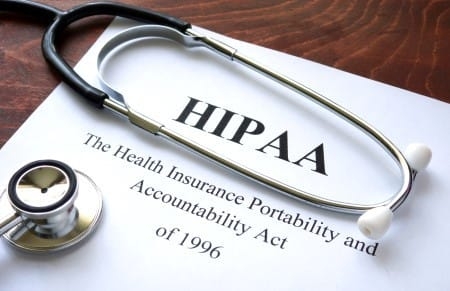 Reporting misconduct as a whistleblower requires evidence.  In the healthcare industry, providing evidence of misconduct can become complicated because of the Health Insurance Portability and Accountability Act's (HIPAA) Privacy Rule, which generally prohibits the disclosure of protected health information (PHI) – information that is useful, if not necessary, to effectively report healthcare fraud. HIPAA, however, provides an exception to the prohibition on the disclosure of PHI for whistleblowers.  
Specifically, the Permitted Use and Disclosure Section of the HIPAA Privacy Rule (45 C.F.R. § 164.502) permits the disclosure of relevant PHI to lawyers and the federal government in certain circumstances, including for the purposes of:
Investigating or reporting suspected criminal activity;

Uncovering violations of professional healthcare standards; and

Reporting serious health or safety concerns.
The whistleblower exception to HIPAA's Privacy Rule is important because the disclosure of PHI is often necessary to prove healthcare fraud. Without this exception, such important disclosures would otherwise be prohibited under HIPAA.
Judicial Affirmation of HIPAA's Whistleblower Exception
In a federal case in Arkansas, two employees of Arkansas Children's Hospital were allegedly fired for internally reporting possible False Claims Act violations. After their termination, the employees disclosed PHI they collected during their employment to an attorney.
In defense of the claims against it, Arkansas Children's Hospital accused the former employees of violating HIPAA by retaining and disclosing PHI without individual patient authorization. Because of HIPAA's whistleblower exception, the federal court in Arkansas ruled that the former employees lawfully disclosed PHI to their legal team in order to prove healthcare fraud.
The Healthcare Whistleblower and Fraud
Unfortunately, because the government cannot monitor the entire healthcare sector to prevent fraud, whistleblowers are needed and encouraged to expose misconduct.
The False Claims Act allows anyone with knowledge of fraud to sue on behalf of the government. In recognition of the contribution of whistleblowers, the False Claims Act provides whistleblowers with a reward -- a portion of what the government recovers as a result of the whistleblower's case.
If you have witnessed healthcare fraud, contact Goldberg Kohn today for a free, confidential consultation to discuss your potential case with a nationally recognized whistleblower attorney.