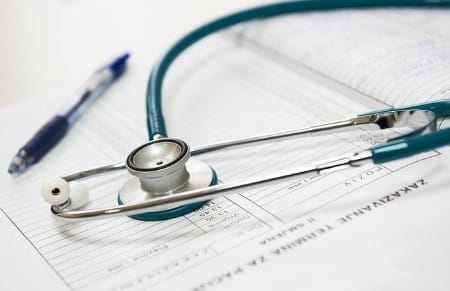 The largest for-profit hospice chain in the United States paid $75 million in October 2017 to resolve FCA allegations against it, the Department of Justice reported. Vitas Hospice Services and its corporate parent Chemed Corp. were alleged to have submitted false claims to Medicare over an 11-year period between 2002 and 2013. This settlement represents the largest FCA recovery ever against a hospice provider.
Vitas is alleged to have knowingly submitted or caused to be submitted false claims for several different types of hospice services. Though Medicare's hospice benefit is available only for patients who are terminally ill, Vitas allegedly provided lucrative hospice care to patients who were not in fact terminally ill, but represented the opposite in its billing to Medicare.
Vitas is also alleged to have billed Medicare for continuous home services that were either unnecessary, not actually performed, or not performed appropriately. Continuous home care is the highest level of care under the Medicare hospice benefit, and is appropriate only for hospice patients who are experiencing acute symptoms causing temporary crises. Accordingly, the continuous home care billing rates are far higher than those provided for routine hospice services. The complaint in the case alleged that the improper billing was a result of an incentive scheme created by the defendant, pressuring staff to meet aggressive goals for the number of days of continuous home care that could be billed to Medicare.
The settlement resolves both a lawsuit filed by the United States and a number of suits filed under the FCA's whistleblower provisions. These suits are: United States v. Vitas Hospice Services, LLC, et al., Civil Action No. 13-00449 (W.D. Mo.); United States ex rel. Laura Spottiswood v. Chemed Corp., et al., Civil Action No. 13-505 (W.D. Mo.) (transferred from N.D. Ill.); United States ex rel. Barbara Urick v. VITAS HME Solutions Inc., et al., Civil Action No. 13-536 (W.D. Mo.) (transferred from W.D. Tex.); and United States ex rel. Charles Gonzales v. VITAS Healthcare Corporation, et al., Civil Action No. 13-00344 (W.D. Mo.) (transferred from C.D. Cal.).
If you are aware of fraud against the government, whether with respect to hospice care, in the healthcare sector more broadly, or in another sector, you may be eligible to blow the whistle in a False Claims Act lawsuit and may be entitled to a portion of the recovery. To find out more, contact Goldberg Kohn for a confidential consultation.