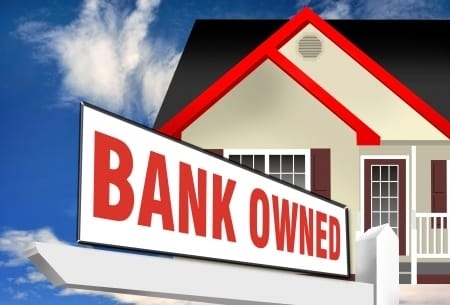 Overstating the value of real estate serving as collateral for loans has been identified as one of the culprits in bringing about the Great Recession. Not only can the overstatement of real estate result in criminal charges but as the court ruled in United States ex rel. Conner v. Veluchamy, et al., 11-cv-4458 (N.D. Ill. Jan. 3, 2014), these schemes can also give rise to civil liability under the False Claims Act as well.
In Conner v. Veluchamy, the whistleblower, Kenneth Conner, worked for Mutual Bank at its Harvey, Illinois headquarters. In 2005, he noticed that about 75 appraisals for commercial real estate loans were inflated. Conner repeatedly reported the inflated appraisals to his supervisors, but his concerns were ignored. Instead, Conner alleges, the bank used the overvalued appraisals in its disclosures to the FDIC for determining the bank's insurance assessments in an effort to keep its insurance assessments low. Conner eventually took legal action against various employees, managers, and directors of the bank pursuant to the False Claims Act.
The defendants sought to have the case thrown out of court, however, arguing that Conner's claims lacked specificity and that the claims were barred by the False Claims Act's public disclosure bar, which prohibits qui tam actions that are based on information that has been publicly disclosed. In order to overcome the public disclosure bar, the whistleblower must show that he or she has direct information that materially adds to the public information.
After finding that Conner's claims were specific enough with respect to all defendants except the bank's outside directors, the court found that the "Material Loss Review" document – which was publicly released by the FDIC – revealed only possible negligence, but not the specific type of intentional fraud that Conner alleged. The court also held that information disclosed in Conner's state court lawsuit against the bank for retaliatory discharge was not as specific as the allegations in the False Claims Act lawsuit.
Accordingly, Conner's claims survived, and he is free to pursue his False Claims Act action. As this case demonstrates, the False Claims Act may apply to schemes to use inflated real estate appraisals to the detriment of the government. The case also highlights the importance of crafting a detailed complaint, with sufficient specificity, and the risks of pursuing an employment claim separately from a False Claims Act claim.
The whistleblower attorneys at Goldberg Kohn are committed to fighting fraud against the government and protecting the rights of whistleblowers. If you would like more information about real estate fraud and the False Claims Act, please contact us at (312) 863-7222 to schedule a free, confidential appointment with one of our nationally recognized whistleblower attorneys.