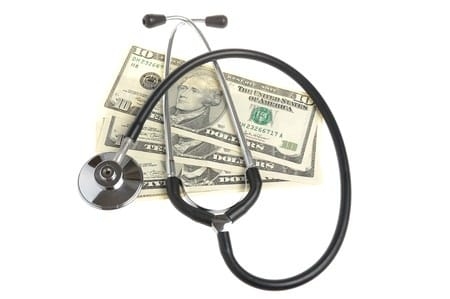 The healthcare industry includes some of the biggest violators of the False Claims Act. In fact, since January 2009, the Justice Department has recovered more than $19 billion through False Claims Act cases, with more than $13.4 billion of that amount recovered in cases involving fraud against federal health care programs. Fraud, waste, and abuse in the health care industry is such a problem that, when the Department of Health & Human Services released its budget for fiscal year 2015, it listed fraud prevention and the reduction of improper payments as "top priorities" for the current administration.
The False Claims Act covers the submission of any false claims to the government, but there are certain types of conduct that make up the majority of False Claims Act cases within the healthcare industry. The following are some of the most common False Claims Act violations committed in the healthcare industry:
Upcoding
Upcoding is when a hospital or healthcare provider seeks payment for higher and more expensive medical services than those that were actually performed. For instance, in December, the government intervened in a lawsuit originally filed by Goldberg Kohn, Ltd. against IPC The Hospitalist Co. Inc. and its subsidiaries (IPC) – one of the largest providers of hospitalist services in the country. The lawsuit – filed by Goldberg Kohn on behalf of a former IPC physician – alleges that IPC engaged in a fraudulent upcoding scheme by encouraging its doctors to bill at the highest levels available, regardless of the level of service provided, and training physicians to use higher level codes and encouraging physicians with lower billing levels to "catch up" to their peers.
Similarly, an Alabama chain of walk-in clinics recently agreed to pay $1.2 million to settle a False Claims Act case that included allegations that the company over-charged private and government insurers through an upcoding scheme whereby a higher level of care was charged than the care that was actually delivered to the patient. In fact, the lawsuit alleged that "the number of patient visits was so heavily upcoded that it is physically impossible for the physicians to have worked the amount of time they claim to have worked by the patient encounter codes they have billed…even if the physicians worked 24 hours a day, 7 days per week."
Kickbacks and Stark Law Violations 
Healthcare laws restrict the financial relationships that hospitals, physicians, and other healthcare providers can have with doctors who refer patients to them.  When a healthcare provider makes improper kickbacks or offers financial incentives for the referral of Medicare or Medicaid patients, the False Claims Act comes into play. For instance, Memorial Hospital in Ohio recently agreed to pay $8.5 million to settle claims that it violated the False Claims Act by entering into a joint venture with two doctors whereby medical devices were resold to the hospital at inflated prices.
Anti-kickback and Stark Law violations don't always come in the form of direct financial payments, however. For instance, West Penn Allegheny Health System recently agreed to pay $1.53 million to settle False Claims Act allegations related to below-market leases that the health system offered to independent physician practices.
Unnecessary Medical Procedures 
In some cases, a doctor will order unnecessary (and often expensive) medical procedures to be billed to federal healthcare insurers in order to boost profits. In fact, according to this article in USA Today, unnecessary surgeries might account for 10% to 20% of all operations in some specialties, including a wide range of cardiac procedures and many spinal surgeries. For instance, two Texas doctors recently agreed to pay $3.9 million to settle claims they billed Medicare for unnecessary heart tests. Knee replacements, hysterectomies, and cesarean sections are also among the other surgical procedures performed more often than necessary.  An Oklahoma hospital recently agreed to pay $1.5 million to resolve claims that one of its doctors billed the state's Medicaid program for unnecessary sinus surgeries performed on children, and, as we recently reported, several doctors and the owner of Chicago's Sacred Heart Hospital were arrested for their alleged orchestration of a kickback scheme that involved unnecessary tracheotomies.
Overbilling for Medication 
Similar to upcoding, overbilling for medication occurs when a doctor or healthcare provider charges patients or healthcare insurers inflated prices for medications or for medications that were not actually provided. For instance, Hope Cancer Institute and its owner recently agreed to pay $2.9 million to resolve allegations that they violated the False Claims Act by submitting claims for drugs and services that were not provided to beneficiaries. According to the lawsuit, Dr. Sadasivan allegedly instructed his employees to bill for a predetermined amount of cancer drugs at certain dosage levels, even when lower dosages of these drugs were actually administered to patients.
The whistleblower attorneys at Goldberg Kohn are committed to fighting fraud against the government and protecting the rights of whistleblowers. We represent whistleblowers from a variety of industries, including shipping and transportation, biotech and pharmaceuticals, health care, and higher education.
Please contact us at (312) 863-7222 if you would like to learn more about the False Claims Act or would like to schedule a free, confidential appointment with one of our nationally recognized whistleblower attorneys.