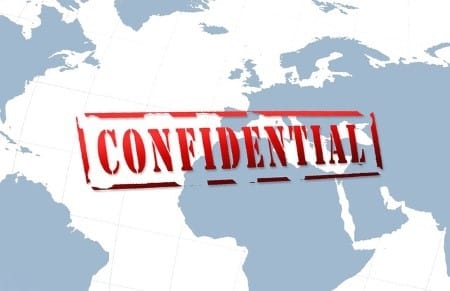 Employees and ordinary citizens are often privy to crucial evidence of fraud against the government. But even with powerful information, whistleblowers are sometimes afraid to come forward, concerned that companies will act against them, taking them to court, or ruining their careers.
To protect whistleblowers and ensure citizens can come forward with information about fraudulent activities targeting the government, there are federal and state laws in place to protect whistleblowers. In May 2016, U.S. Magistrate Judge Sidney I. Schenkier issued an important decision helping to strengthen those whistleblower protections.
Specifically, Judge Schenkier threw out a counteraction filed against whistleblower Matthew Cieszynski by his former employer, LifeWatch. While employed by LifeWatch, Cieszynski noticed that the company outsourced medical tests to India and then claimed the tests had been completed domestically, in violation of Medicare rules. Cieszynski sued LifeWatch on behalf of the government, pursuant to the False Claims Act.
In turn, LifeWatch sued Cieszynski, alleging Cieszynski violated a confidentiality agreement he signed when entering into employment at the company by passing on information — including protected and confidential client data — to the government. Doing so, according to LifeWatch, also violated the Health Insurance Portability and Accountability Act.
Confidentiality Agreements and Whistleblowers
What happens when employees have information on fraudulent activity covered under the False Claims Act, but also have a company confidentiality agreement? On the one hand, the False Claims Act allows whistleblowers to gather evidence and file a claim. On the other hand, companies have a reasonable expectation that employees signing confidentiality agreements will keep company information private.
According to Judge Schenkier, both Illinois and federal laws clearly protect whistleblowers when they report fraud targeting the government. Whistleblowers are specifically protected against retaliation in these situations.
The court carefully considered whether Cieszynski disclosed information in excess of what was needed to provide evidence of his claims. Ultimately, the court determined that LifeWatch could not show Cieszynski took more information than what was needed to prove fraud. Accordingly, LifeWatch's claim against Cieszynski were dismissed.
Protection From Legal Action
The case is important for whistleblowers because it highlights the public policy reasons for limiting lawsuits against whistleblowers. Of course, the court's decision turned on the specific facts of the case, including the fact that Cieszynski did not take or share more documents than he needed to support his allegations.
If you have information about fraud against the government, how can you determine which documents to take so as not to open yourself to legal action? If you have information or questions about fraud against the government, we can help. You can make a difference and may be eligible to collect a part of the reward.
Contact Goldberg Kohn today for a free, confidential consultation.