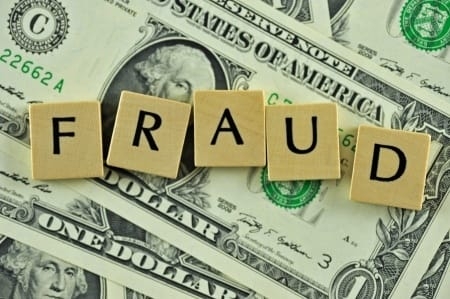 Although many False Claims Act cases involve violations of healthcare laws such as the Stark Law and fraud on government healthcare programs, there is also a significant number of False Claims Act cases that involve corporate fraud. The False Claims Act prohibits any false statements or claims made to the government, and it applies to individuals and businesses, regardless of how small or large. Common types of corporate fraud on the government include violations of federal programs created for farmers, small businesses, minority-owned business, and women-owned businesses.
For instance, Okland Construction Co. Inc. recently agreed to pay the government $928,000 to resolve allegations that it had violated the False Claims Act by submitting false claims under the Small Business Administration's (SBA) Section 8(a) Program for Small and Disadvantaged Businesses. The government alleged that Okland had entered into a mentor-protégé agreement, which allows large businesses to form an SBA-approved joint venture with smaller businesses to jointly bid on and perform 8(a) contracts. According to the government's lawsuit, Okland did not form a qualifying joint venture with the smaller company and, therefore, was not eligible to jointly bid on or perform several 8(a) contracts that it prepared bids for and performed.
"Large businesses must not be allowed to fraudulently obtain access to contracts set aside for small businesses," said SBA Inspector General Peggy E. Gustafson. "The SBA mentor-protégé program enhances the capability of 8(a) participants to compete more successfully for federal contracts through a relationship with another successful business; however, this program must not be used as a vehicle to improperly benefit large, non-disadvantaged companies."
Similarly, five California subcontractors and two individuals – Frazier Masonry Corp., F-Y Inc., CTI Concrete & Masonry Inc., Masonry Technology Inc., Masonry Works Inc., Russell Frazier and Robert Yowell – agreed to pay $1.9 million to resolve allegations that they violated the False Claims Act by misrepresenting their disadvantaged small business status in connection with military construction contracts.
In some cases, the False Claims Act comes into play when a business inflates prices for goods or services provided to the government. For instance, Sikorsky Aircraft Corp. recently agreed to pay $3.5 million to resolve allegations that it violated the federal False Claims Act by inflating the price of spare aircraft parts that were provided to the U.S. military.
Customs violations may also come into play, as was the case in a recent lawsuit against OtterBox, an importer of smartphones and tablets. Otterbox, a Colorado corporation, recently agreed to pay $4,300,000 to resolve allegations that it violated the False Claims Act by knowingly underpaying customs duties owed to the United States. According to the government's lawsuit, Otterbox knowingly omitted the value of "assists" in the calculation of customs duties on certain imported products, which resulted in underpayments to the government.
Similarly, earlier this year, Bizlink Technology, Inc. (BTI), an importer of computer cable assemblies, paid $1.2 million to settle allegations that it violated the False Claims Act by failing to pay adequate customs duties on goods imported from China. According to the government's lawsuit, BTI obtained two sets of invoices for each shipment from the Chinese factory, one of which BTI paid and another that falsely stated a lower cost. This lower cost invoice was used to calculate customs duties that BTI paid on the imported goods, which resulted in substantial underpayment of customs duties.
The whistleblower lawyers at Goldberg Kohn are committed to helping whistleblowers in a variety of industries – from higher education and health care to biotech and pharmaceuticals – pursue their legal claims. Please contact us at (312) 863-7222 if you would like to learn more about whistleblower laws or legislation, or would like to schedule a free, confidential appointment with one of our nationally recognized whistleblower attorneys.