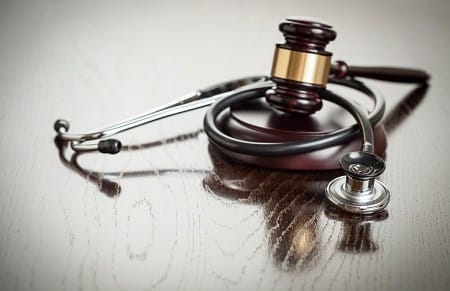 On August 17, the Department of Justice announced a landmark $465 million settlement in a False Claims Act action against pharmaceutical companies Mylan Inc. and Mylan Specialty L.P., best known as the makers of EpiPen, a critical emergency medication for individuals suffering from life-threatening allergies.
From 2010 to 2016, Mylan increased the price of EpiPen by roughly 400 percent—while paying a flat 13 percent rebate to Medicaid throughout the entire five-year period.
In addition to its $465 million settlement payment, Mylan also entered into a Corporate Integrity Agreement with the Justice Department. In an indicator of the seriousness of the violations alleged against Mylan, the Corporate Integrity Agreement holds individual executives and board members responsible for the company's ongoing compliance with federal law. The qui tam whistleblower in this case, fellow pharmaceutical company Sanofi-Aventis US LLC, will receive $38.7 million of the total recovery.
The Medicaid Drug Rebate Program provides that drug manufacturers must classify medications as either generic or single-source (more commonly known as "brand name"), and subjects single-source medications to a higher Medicaid rebate. Further, pharmaceutical companies must pay increased rebates on single-source drugs whose price increases more quickly than the rate of inflation. Congress intended these provisions to protect Medicaid insureds and American taxpayers from price gouging on prescription drugs. The government alleged that Mylan intentionally misclassified EpiPen as a generic drug under the Medicaid Drug Rebate Program, allowing it to pay far lower rebates than it would have were the drug correctly classified as single-source and exempting it from payment of inflationary adjustments despite EpiPen's substantial price increases.
Additionally, it is noteworthy that the whistleblower in this case was a rival pharmaceutical company. In FCA actions in general, and particularly in healthcare, it is unusual for a whistleblower to be a competitor (as opposed to, say, an employee) of the company alleged to have committed fraud. This demonstrates the value of the FCA in creating a level playing field in an industry and one of the reasons the statute enjoys bipartisan support—not only does this settlement against Mylan protect Medicaid insureds and American taxpayers, but it has also removed a barrier to fair competition in the pharmaceutical industry.
This FCA action against Mylan is not an isolated case, but rather comprises part of an aggressive, ongoing effort by the Justice Department to combat healthcare fraud. The FCA is one of the most effective tools in redressing such fraud.
This case is captioned United States ex rel. Sanofi-Aventis US LLC v. Mylan Inc., et al., No. 16-CV-11572 (D. Mass.).
If you are aware of fraud against the government, whether in healthcare or in another sector, you may be eligible to blow the whistle in a False Claims Act lawsuit and may be entitled to a portion of the recovery. To find out more, contact Goldberg Kohn for a confidential consultation.