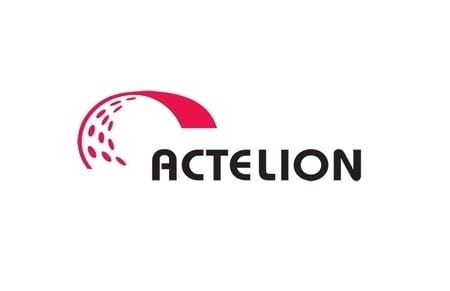 The pharmaceutical company Actelion Pharmaceuticals US, Inc. ("Actelion"), based in South San Francisco, California, has agreed to pay $360 million to resolve claims that it illegally funneled kickbacks through a patient-assistance charity. Federal prosecutors allege in a press release on December 6, 2018 that Actelion "illegally used a foundation as a conduit to pay the copays of thousands of Medicare patients taking Actelion's pulmonary arterial hypertension drugs." These actions are in violation of the False Claims Act.
Actelion makes expensive drugs to treat a rare lung condition.  They sell a number of pulmonary arterial hypertension drugs, including Tracleer, Ventavis, Veletri, and Opusmit ("Subject Drugs"). When a Medicare beneficiary has their prescription drug covered by Medicare, they may be required to make a partial payment in the form of a co-payment, coinsurance, or a deductible.  For many, these copay obligations are substantial for expensive medications.  The copay requirements in the Medicare program serve partly as a check on health care costs, including the prices that pharmaceutical manufacturers can demand for their drugs.  
Federal anti-kickback laws prohibit pharmaceutical companies from offering or paying any remuneration - money or any other thing of value - directly or indirectly in order to encourage Medicare patients to purchase the company's drugs.  This prohibition extends to the payment of patients' copay obligations.  Drug makers have found ways to work around these obligations.  As The New York Times points out, drug makers often have "skirted those laws by instead donating to nonprofit charities, which then give the money to Medicare patients."
The government alleged that Actelion used the Caring Voice Coalition, a foundation that claims 501(c)(3) nonprofit status, as an illegal conduit to pay the copay obligations of thousands of Medicare patients taking the Subject Drugs in order to encourage those patients to purchase the drugs because it knew that the high prices they set for these drugs could pose a barrier to purchase.
Federal prosecutors said Actelion violated anti-kickback laws by collecting detailed data from 2014 to 2015 about patients receiving help from the Caring Voice Coalition.  The government alleged that Actelion obtained data from the foundation detailing how much the foundation had spent for patients on each Subject Drug so that Actelion could use this information to inform how much it would donate to the foundation, ensuring that its donations were sufficient to cover the copays of the patients taking Subject Drugs only.  Therefore, Actelion ensured that the money it donated was used only to assist the patients using their drugs, as opposed to the pulmonary drugs of their competitor companies. 
The government further alleged that while these illegal donations were happening, Actelion also directed Medicare patients who would have qualified financially for the company's free drug program to the Caring Voice Coalition, thus avoiding having to provide the drug to eligible patients for free, leaving Medicare to cover the cost instead.
"Using data from CVC that it knew should not have, Actelion effectively set up a proprietary fund to cover the co-pays of just its own drugs," said United States Attorney Andrew E. Lelling for the District of Massachusetts. "Such conduct not only violates the anti-Kickback Statute, it also undermines the Medicare program's co-pay structure, which Congress created as a safeguard against inflated drug prices. During the period covered by today's settlement, Actelion raised the price of its main PAH drug, Tracleer, by nearly 30 times the rate of overall inflation in the United States."
"Pharmaceutical companies cannot have it both ways — they cannot continue to increase drug prices while engaging in conduct designed to defeat the mechanisms that Congress designed to check such prices and then expect Medicare to pay for the ballooning costs," Joseph H. Hunt, an assistant attorney general for the Justice Department, said in the DOJ news release.
Kickback schemes undermine our healthcare system and waste taxpayer dollars, and the government is committed to combating this type of healthcare fraud.  The False Claims Act is a very powerful tool in combating healthcare fraud. 
Actelion did not admit liability, and the claims resolved by the settlement are allegations only. The investigation was conducted by the Justice Department's Civil Division and the U.S. Attorney's Office for the District of Massachusetts, in conjunction with the Department of Health and Huma Services, Office of Inspector General; and the Federal Bureau of Investigation. Actelion was acquired by Johnson & Johnson in 2017, but Johnson & Johnson was not implicated in these allegations, because the alleged illegal activities occurred before Actelion was acquired.
If you are aware of fraud against the government, whether in healthcare or another sector, you may be eligible to blow the whistle in a False Claims Act lawsuit and may be entitled to a portion of the recovery. To find out more, contact Goldberg Kohn for a confidential consultation.