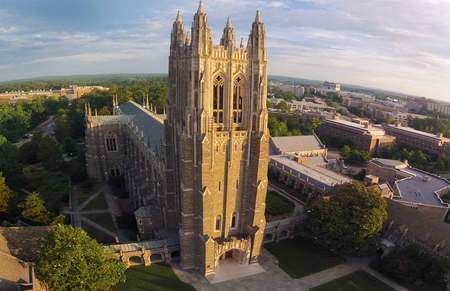 Duke University, a private research university in Durham, North Carolina, recently paid the U.S. government $112.5 million to settle allegations that it submitted falsified data in order to win federal research grants. The settlement was announced on Monday, March 25, 2019, by the Department of Justice.
A former Duke lab analyst sued the university on behalf of the federal government alleging that a Duke researcher falsified data in order to help the university win and keep grants from the National Institutes of Health (NIH) and the Environmental Protection Agency (EPA). Duke receives millions of dollars in funding from these two federal agencies for hundreds of grants each year.
The grants under investigation related to the study of the lung function of mice. The Justice Department's press release says Relator's lawsuit alleged that between 2006 and 2018, "Duke knowingly submitted and caused to be submitted" claims that caused federal agencies to unknowingly pay grant money for falsified research data. Duke has not been determined liable although they settled the case.
The Relator filed this case in 2013 when he discovered the alleged misconduct.  The alleged faked research was, according to the lawsuit, used for meeting federal guidelines and helped the research coordinator, Erin Potts-Kant, co-author and publish 38 articles in scholarly journals with her fellow Duke researchers.  These articles were cited in 417 other articles by the time the suit was filed.[1] 
The case against Duke on behalf of the U.S. government was settled in November 2018, but the case was not settled until March 2019. The Relator, because the original lawsuit was filed under the False Claims Act's qui tam provision, will receive $33,750,000 from the settlement. 
Are you considering filing a whistleblower claim? Explore our website to learn more about the False Claims Act? Read more about successful whistleblower settlements Goldberg Kohn attorneys have obtained for our clients, or contact us to schedule a free and confidential consultation.
[1]United States ex rel. Thomas v. Duke University, et al., Case No. 1:17-cv-276 (M.D.N.C.)