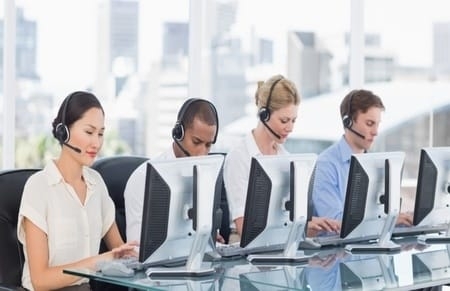 U.S. Attorney for Utah, John W. Huber, announced on December 11, 2018, that the durable medical equipment ("DME") company Western Medical Group agreed to pay $1,634,844 million to settle False Claims Act allegations.  The settlement is the result of two qui tam actions filed by whistleblowers in December 2013 and February 2014. 
The settlement resolves allegations that the company caused the submission of false claims to Medicare through their use of an illegal telemarketing scheme to sell knee and back braces to Medicare beneficiaries.  The U.S. alleged that the company violated Medicare's prohibition against telephone solicitation of covered products to beneficiaries.  Western Medical Group took advantage of Medicare beneficiaries through a bait-and-switch scheme, using telemarketers claiming to sell identity theft protection, but inducing beneficiaries into ordering Medicare-covered knee and back braces regardless of whether beneficiaries had any legitimate need for the products.
"The public should be aware of telemarketers who make direct telephone solicitations with no legitimate medical referral and attempt to induce them into purchasing medical products," said Eric Barnhart, Special Agent in Charge of the FBI's Salt Lake City Field Office. "Promises to waive co-payments or efforts to bypass one's legitimate prescribing physician are signs of a fraudulent operation. The FBI and its partners also applaud those who blow the whistle on fraud. It's an act of courage to come forward and share one's observations with law enforcement."
This investigation began with two qui tam complaints filed by former employees of Western Medical.  The settlement did not induce an admission of liability by Western Medical.  It was investigated by the U.S. Department of Justice, the Utah U.S. Attorney's Office's Affirmative Civil Enforcement Section, the U.S. Department of Health and Human Services Office of Inspector General, the FBI, and the Office of Personnel Management (OPM).
Relators' case is docketed as United States ex rel. Craig Bearden v. Arizona Medical Supply, LLC, dba Western Medical et al., No. 2:13-cv-01127. The other case resolved in connection with this settlement is United States, ex rel., Michelle Boucher, P.A., v. KPM Capital, LLC dba Western Medical Group, et al.
If you are aware of fraud against the government, whether in healthcare or another sector, you may be eligible to blow the whistle in a False Claims Act lawsuit and may be entitled to a portion of the recovery. To find out more, contact Goldberg Kohn for a confidential consultation.