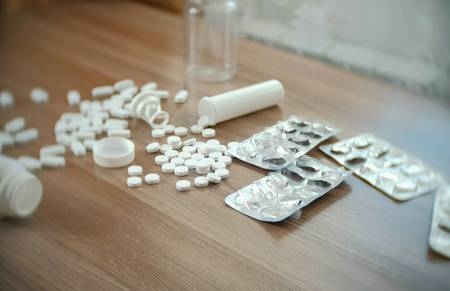 In August 2018, the U.S. Department of Justice announced allegations against an Ohio doctor for violating the False Claims Act (FCA) in addition to violating the Controlled Substances Act (CSA) for prescribing opioid prescriptions in excessive amounts or to those who are not in need of the medication. Although an FCA case is not the most traditional approach to these issues, it is clear that the Justice Department is making the opioid crisis a top priority and therefore potentially invoking the FCA more often in these cases. The government's focus on the opioid crisis has been consistently increasing and expanding from targeting manufacturers of opioids to targeting prescribers and healthcare providers that submit claims to federal healthcare programs or to the federal government. 
The False Claims Act and the Anti-Kickback Statute
The False Claims Act is a federal law that combats fraud against the government by allowing private citizens, known in cases as relators, to sue individuals or businesses who defraud the government through submitting false claims. 
Any time a doctor unnecessarily prescribes opioids, as long as they are paid for by the government or a healthcare program, it could give rise to FCA claims, since the government would be reimbursing for unnecessary drugs that did not need to be prescribed in the first place.
Furthermore, most over-prescription issues arise from kickbacks because most doctors who overprescribe opioids do so because they are receiving incentives for every opioid prescription they provide.  Kickbacks occur when healthcare providers and suppliers accept or give compensation in exchange for the referral of patients or services covered by most federal health programs, like Medicare or Medicaid.  Kickbacks usually occur in disguised forms, such as compensation for speaker services, since companies generally know that they cannot outright pay doctors to prescribe or promote their drugs.  Claims resulting from illegal kickbacks are false and are therefore actionable under the FCA.  In other words, every prescription written after a doctor accepts compensation to prescribe or promote a specific drug, for example, could be tainted and therefore qualify as a false claim. 
Announcement of Allegations Against Ohio Doctor
Former Attorney General Jeff Sessions announced major breakthroughs in the fight against opioids in Ohio, one of the nation's most affected states, on August 22, 2018. The announcement included allegations against physicians in Ohio, drug makers in China, and online black market sellers.
The Justice Department announced civil injunctions against two doctors in Ohio, Michal P. Tricaso, D.O., and Gregory J. Gerber, M.D., who were allegedly prescribing opioids illegally and recklessly.  These injunctions, which function as temporary restraining orders, allow the government to stop these doctors from continuing to recklessly prescribe opioids without having to wait for a criminal prosecution. 
Gerber is alleged to have violated the Controlled Substances Act (CSA) for his fraudulent prescription of opioids as well as for violating the False Claims Act (FCA) with the submission of false claims to Medicare Part D, the prescription drug section. Gerber allegedly operated out of Gregory J. Gerber, M.D. LLC in Sandusky, Ohio, where he received $175,000 from Insys Therapeutics, Inc. to promote a liquid formation of fentanyl, called Subsys, a drug for cancer pain, from 2013 to 2016. Insys allegedly paid Gerber over $140,000 in honoraria and compensation for speaker services to promote the drug. At these speeches, Gerber was supposed to provide substantial medical information to other physicians and healthcare providers, but Gerber himself is not an oncologist, and the people at these events he was supposed to be advising were not people who could even prescribe controlled substances. At some events, no physicians were even present, and if there were physicians present, they were not oncologists.
From 2013 to 2016, Dr. Gerber caused Medicare to pay approximately $1.6 million for at least 173 prescriptions of Subsys while he was receiving kickbacks from Insys. The drug is for patients with a cancer diagnosis, but according to the complaint, he prescribed Subsys to patients without cancer. As a result, Dr. Gerber's 173 prescriptions for Subsys for patients with no cancer diagnosis were unnecessary prescriptions and should not have been covered under Medicare Part D.
An undercover agent began seeing Gerber in October of 2017. This undercover agent claims he did not complain of any pain during the six visits and received minimal medical examination yet Gerber prescribed controlled substances including Oxycodone, Dronabinol, and Alprazolam. The Government is reporting an initial estimate for Gerber's false claims to Medicare in the $2.8 million range.
Attorney General Jeff Sessions was very clear during his announcement on these events that the government is committed to punishing doctors and pharmacists illegally prescribing opioids, stating "This Justice Department will use civil and criminal penalties alike and we will find you, put you in jail, or make you pay." U.S. Attorney Justin Herdman referred to Tricaso and Gerber as "simply drug dealers in white lab coats," DEA Special Agent in Charge Timothy Plancon referred to them as "nothing short of automatic prescription machines to anyone who solicited," and FBI Special Agent in Charge Stephen D. Anthony warned other physicians, stating that "law enforcement will continue collaborative efforts to hold individuals accountable."
Worsening Opioid Crisis Leads to Government Action
Although opioid use in the United States has been steadily increasing since the 1990s, the recent worsening of the crisis has led to the federal government focusing more of its attention to the issue. Below are some sobering statistics, as reported by CNN:
The prescription of opioids has steadily increased from 112 million in 1992 to 236 million in 2016.

Of those prescribed, more than 2 million Americans have become dependent on or have abused their medicine, and an average of 115 opioid overdose deaths occur each day.

Opioids killed 72,000 Americans in 2018, and in 2015, Americans represented approximately 99.7% of the world's hydrocodone consumption, one of the most widely prescribed opioids.
In addition to these statistics, former Attorney General Sessions has noted that it is also a large economic burden. The crisis cost the United States $115 billion in 2017 alone, and $1 trillion since 2001 in medical costs, healthcare costs, and rehabilitation. It is predicted that the crisis will cost the economy an additional $500 billion over the next 3 years.
As a result of these worsening conditions, many government actions have been established.  Former Attorney General Jeff Sessions announced the launch of an Opioid Fraud and Abuse Detection Unit within the Department of Justice to prosecute individuals committing opioid-related healthcare fraud.  State legislatures are tightening measures to regulate and limit the prescription of opioids that doctors and clinics can dispense, and the Opioid Commission released a final report with 56 recommendations to combat the crisis, which have since been administered.  As a result of these recommendations, CVS Pharmacy implemented a limited seven day supply restriction for patients new to pain therapy, the United States Surgeon General issued an advisory recommendation that Americans carry the opioid overdose-reversing drug, Naloxone, and the White House announced a new multimillion dollar public awareness advertising campaign to combat opioid addiction. 
President Trump announced in March 2018 how seriously he plans to take the over-prescription of opioids by jumpstarting the Initiative to Stop Opioid Abuse and Reduce Drug Supply and Demand.  From this initiative, the Justice Department created the Prescription Interdiction & Litigation (PIL) Task Force, which combines and coordinates all criminal and civil law enforcement tools in order to combat opioid over-prescription.
With the Trump Administration's clear dedication to fighting opioid over-prescribers, it is possible that the False Claims Act will become much more important in the fight against opioids moving forward.   If you are aware of fraud against the government, whether or not it relates to the opioid crisis, you may be eligible to blow the whistle in a False Claims Act lawsuit.  For more information, contact Goldberg Kohn for a confidential consultation.