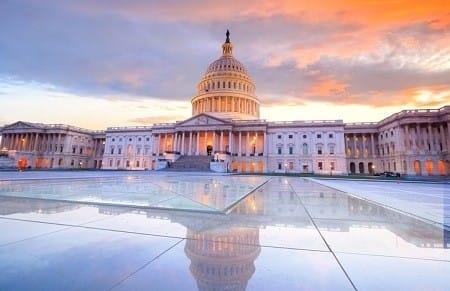 On September 27, Judge Oetken of the Southern District of New York granted in part and denied in part defendants' motion to dismiss an FCA whistleblower's claims that CDM Smith, Inc. and CDM Constructors, Inc.—subcontractors of USAID who were involved in rebuilding efforts in Pakistan after the devastating 2005 earthquake—had submitted false billing claims to the government for employee time and subpar work. The whistleblower, Saif Hussain, a former CDM engineer, also alleged retaliation. The court allowed the allegations concerning employee billable time to go forward, applying the recent Chorches standard in Hussain's favor.
Under United States ex rel. Chorches v. Am. Med. Response, Inc., 865 F.3d 71, 93 (2d Cir. 2017), qui tam complaints need not "provide details of actual bills or invoices submitted to the government" to clear the Rule 9(b) threshold for pleading fraud with particularity. Instead, such complaints need only "mak[e] plausible allegations creating a strong inference that specific false claims were submitted to the government and that the information would permit further identification of those claims is peculiarly within the opposing party's knowledge." Id. at 86. In other words, Hussain did not need to make specific allegations regarding actual bills or invoices falsifying employee time that were submitted to the government, since that information would be "peculiarly" within CDM's knowledge. The information he provided—that employee time that was supposed to be billed to fixed-fee contracts was instead fraudulently billed to cost-reimbursement contracts—created a "strong inference" that false claims were subsequently submitted to the government.
Hussain's complaint alleged factual falsity with respect to employee billable time, rather than legal falsity—i.e., that CDM billed for services that it did not actually provide. This was another key component of the court's decision to allow the employee billable time claims to survive defendants' motion to dismiss.
Hussain's retaliation claims and his claims relying on theories of legal falsity—allegations of subpar work on the buildings to be constructed under the contract—did not survive.
The case is captioned United States of America, ex rel. Saif Hussain v. CDM Smith, Inc. and CDM Constructors, Inc., No. 14-CV-9107 (JPO) (S.D.N.Y. Sept. 27, 2017).
If you are aware of fraud against the government, whether with respect to disaster relief or in any other sector, you may be eligible to blow the whistle in a False Claims Act lawsuit and may be entitled to a portion of the recovery. To find out more, contact Goldberg Kohn for a confidential consultation.