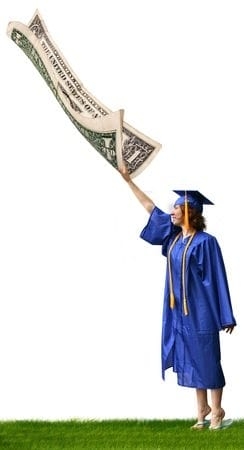 For-profit schools have become a hotbed for fraud in recent years. Because for-profit colleges rely heavily on government aid, these schools often target lower-income, minority and immigrant students, and some for-profit schools have been accused of engaging in fraudulent enrollment practices in order to reach the potential students and the government funds that they bring in.
The government has been investigating the questionable enrollment practices of for-profit colleges for the past few years, and a 2012 Senate probe into the practices of for-profit colleges revealed shocking results – namely, that for-profit universities are costing the government and taxpayers billions of dollars each year. In fact, according to the Senate report, for-profit colleges spend more money – significantly more money – recruiting students than they spend educating them.
In addition to the startling findings of the government investigations, more and more whistleblowers are coming forward with anecdotal evidence and insider information about fraud within the industry. For instance, the New York Times reports that seven former employees of the Harris School filed a federal lawsuit under the False Claims Act in 2011, accusing the Harris School and its parent company, Premier Education Group, of misleading students about career prospects and falsifying records in order to enroll students who were eligible for government grant and loan money. The lawsuit was unsealed last fall.
In the lawsuit, the former employees allege that the Harris School enrolled students who were incapable of doing the jobs that they were promised either due to lack of mental stability, academic skills, or English proficiency. When the students did not make the necessary progress toward program completion, as required to receive federal aid, school administrators would allegedly falsify attendance records or change their grades.
As this article in the Consumerist explains, the Harris School employees also accuse the for-profit school of enrolling students in programs for which they were not allowed. For instance, one student was enrolled in a massage therapy program even though he had been convicted of a sex crime and was, thereby, prohibited from being licensed as a massage therapist.
Additionally, in October 2013, the California Attorney General filed a lawsuit against Corinthian Colleges, Inc., which operates 111 campuses in North America and three online programs. The lawsuit claimed that Corinthian Colleges had made false promises to students about their job prospects and lied to investors about the success rate of its graduates.
The whistleblower attorneys at Goldberg Kohn are committed to fighting fraud against the government and protecting the rights of whistleblowers. Please contact us at (312) 863-7222 if you would like to learn more about fraud within the for-profit education industry or would like to schedule a free, confidential appointment with one of our nationally recognized whistleblower attorneys.