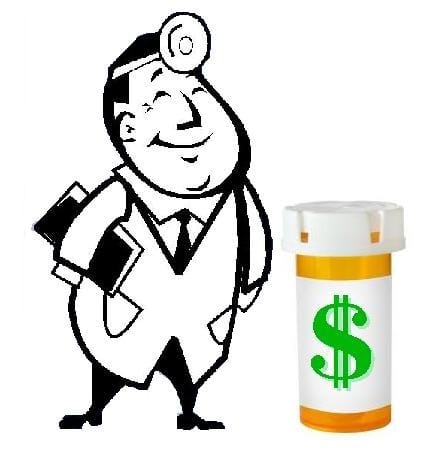 Patients trust doctors to have their best interests at heart when making recommendations about medical treatment and the appropriate course of action. Unfortunately, this isn't always the case, and doctors and medical professionals sometimes recommend medical treatment and procedures that are not needed. In fact, according to this article in USA Today, unnecessary surgeries might account for 10% to 20% of all operations in some specialties, including a wide range of cardiac procedures and many spinal surgeries.
As we reported last year, several doctors and the owner of Chicago's Sacred Heart Hospital were arrested for their alleged orchestration of a kickback scheme that involved unnecessary tracheotomies.  Such schemes are frequently the subject of False Claims Act allegations. And more recently, Saint Joseph Health System Inc. agreed to pay $16.5 million to resolve allegations that one of its hospitals violated the False Claims Act by submitting false claims to the Medicare and Kentucky Medicaid programs for a variety of medically unnecessary cardiac procedures. Specifically, the government alleged that doctors working at Saint Joseph Hospital performed numerous invasive cardiac procedures, including coronary stents, pacemakers, coronary artery bypass graft surgeries and diagnostic catheterizations, on Medicare and Medicaid patients who did not need the procedures. Moreover, according to the government, the hospital was aware of these unnecessary procedures.
"Hospitals that place their financial interests above the well-being of their patients will be held accountable," said Assistant Attorney General for the Justice Department's Civil Division Stuart F. Delery in a press release. "The Department of Justice will not tolerate those who abuse federal health care programs and put the beneficiaries of these programs at risk."
As we recently reported, cardiac stents are associated with many dangers and are often associated with healthcare fraud. Of the millions of cardiac stents that are inserted into patients each year, approximately 700,000 are used to restore blood flow in heart attack patients – an application that few medical experts would dispute as beneficial. The other half of cardiac stents, however, are inserted into elective-surgery patients in stable condition. It is in these elective surgery situations that reports of overuse, death, injury, and fraud run rampant. Bloomberg News has reported that an investigative report revealed that cardiac stent practices in the U.S. "underscore the waste and patient vulnerability in a U.S. health care system that rewards doctors based on volume of procedures rather than quality of care."
According to Bloomberg News, cardiologists get paid meager fees to discuss the risks of cardiac stents with patients and the benefits of alternative measures, whereas they get paid thousands of dollars to insert the stent. As a result, some doctors and hospitals see the procedure as an easy way to make big money by violating anti-kickback laws and the False Claims Act. At least five hospitals have recently reached settlements with the Department of Justice to resolve claims that the hospitals paid illegal kickbacks to doctors for patient referrals in connection with stent procedures.
The whistleblower attorneys at Goldberg Kohn are committed to fighting fraud against the government and protecting the rights of whistleblowers. If you would like more information about healthcare fraud and the False Claims Act, please contact us at (312) 863-7222 to schedule a free, confidential appointment with one of our nationally recognized whistleblower attorneys.