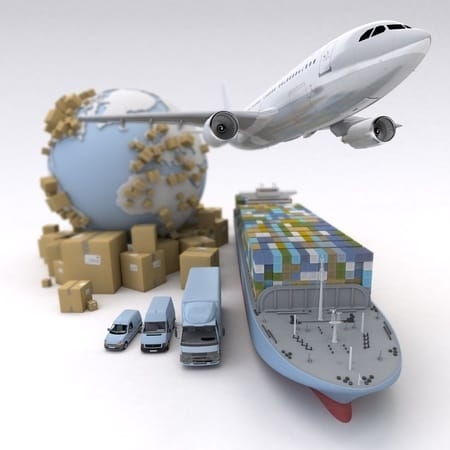 We live in a global economy, with goods shipped around the world. Given the number of parties involved with the shipment of goods – from exporters and shippers to importers and oil companies – it is no surprise that unscrupulous businesses and individuals often take advantage of their position to defraud the government out of funds.
For instance, two ocean shipping companies – Sea Star Line LLC and Horizon Lines LLC – recently agreed to pay $3.4 million to resolve allegations that they violated the False Claims Act by fixing the price of government cargo transportation contracts between the continental United States and Puerto Rico. Pursuant to the settlement agreement, Sea Star Line will pay $1.9 million and Horizon Lines will pay $1.5 million to the federal government.
According to the government, former executives of the ocean shippers used personal email accounts to communicate confidential bidding information, which enabled each of the shippers to know the transportation rates that its competitor intended to submit to federal agencies for specific routes and, thus, allocate specific routes between themselves at predetermined rates in violation of the Sherman Act. The lawsuit was filed as a qui tam whistleblower lawsuit under the False Claims Act by former Sea Star Line executive William B. Stallings, who will receive $512,719 of the settlement proceeds.
Similarly, a federal judge recently held that a whistleblower lawsuit can proceed against a trucking giant. The lawsuit alleges that Covan World-Wide Moving – a trucking company that ships the belongings of military personnel around the world – engaged "in an intracorporate conspiracy" by "systematically falsified weight certificates, shipping records and invoices by increasing shipment weights." The case is currently set for trial in the spring of 2015.
Once shipped goods reach their destination, they are subject to customs regulations, which can also involve fraud. Bizlink Technology Inc. (BTI), an importer of computer cable assemblies, recently agreed to pay $1.2 million to settle claims that it violated federal customs laws by underpaying customs fees on goods imported from China. According to the government's allegations, BTI obtained one valid invoice that company officials paid and a second invoice falsely stating a lower cost than was used to calculate the customs fees paid on imported goods, resulting in substantial underpayments to the government. The whistleblower in this case will receive $252,000 of the recovered funds.
The shipping and transportation industry is highly dependent on the oil and gas industry, which is often fraught with its own form of fraud as well. For instance, Shell Oil recently agreed to pay $4 million to the State of Massachusetts to resolve allegations that it improperly took money from a fund to help clean up environmentally contaminated gas stations – the largest settlement to come from an investigation into alleged false statements made by oil companies in connection with the clean-up of underground storage tanks. To date, the investigation has resulted in $7.9 recovered by the State of Massachusetts.
The whistleblower attorneys at Goldberg Kohn are committed to fighting fraud against the government and protecting the rights of whistleblowers. Please contact us at (312) 863-7222 if you would like to learn more about the False Claims Act or would like to schedule a free, confidential appointment with one of our nationally recognized whistleblower attorneys.