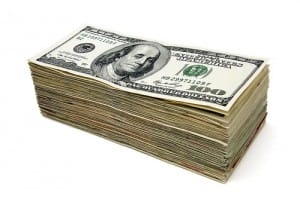 2013 was a record year for False Claims Act recoveries! Last month, the Justice Department announced that it secured $3.8 billion in settlements and judgments from civil cases involving fraud against the government for the fiscal year ending September 30, 2013 – the second largest annual recovery of its type in U.S. history. With the funds recovered in 2013, the total recoveries under the False Claims Act reached an astonishing $17 billion in the past four years alone.
In addition to funds recovered by the federal government, several states also secured substantial recoveries last year. For instance, Florida recovered an all-time high of $182.1 million in the fiscal year that ended June 30, 2013, according to a report from the state's Attorney General and the Agency for Health Care Administration. The South Florida Business Journal reports that the largest recoveries were from settlements with drug companies that overcharged the state.
Following on the heels of the recoveries obtained last year, 2014 looks to continue to hold wrongdoers accountable for their actions through substantial settlements and verdicts. For instance, since the beginning of 2014, the following notable settlements have been announced:
CareFusion Corp. – a California medical technology company– agreed to pay more than $40 million to settle allegations that it violated the False Claims Act by paying kickbacks and promoting its products for uses that were not approved by the Food and Drug Administration. According to the government's lawsuit, CareFusion paid $11.6 million in kickbacks to Dr. Charles Denham while he served as the co-chair of the Safe Practices Committee at the National Quality Forum, a non-profit organization that reviews, endorses, and recommends standardized healthcare performance measures and practices, in order to induce Denham to recommend, promote, and arrange for the purchase of ChloraPrep – one of CareFusion's drugs – by health care providers.
The whistleblower in the case – Dr. Cynthia Kirk, a former vice president of regulatory affairs for the Infection Prevention Business Unit of CareFusion – will receive $3.26 million in connection with the settlement.
BIOSCRIP has agreed to pay $11.6 million to settle allegations that it accepted kickbacks from NOVARTIS. The settlement was reached in conjunction with a lawsuit simultaneously filed against NOVARTIS and BIOSCRIP, in which NOVARTIS is accused of making illegal kickbacks to BIOSCRIP, in the form of patient referrals and under the guise of rebates, in exchange for BIOSCRIP recommending refills to certain patients. As a result of the alleged scheme, Medicare and Medicaid paid tens of millions of dollars in reimbursements based on false claims tainted by the kickbacks. As part of its settlement, BIOSCRIP also admitted to various facts regarding its relationship with NOVARTIS, agreed to cooperate with the federal government in the prosecution of the claims against NOVARTIS, and agreed to pay $3.31 million to various states that were affected by the alleged misconduct.
Two Michigan construction material manufacturers – Cadillac Asphalt LLC and Michigan Paving and Materials Co. – have agreed to pay $3.8 million to resolve False Claims Act violations. According to the government, the companies falsely claimed Disadvantaged Business Enterprise (DBE) credits on a number of federally funded transportation projects.
St. Mary Medical Center in Pennsylvania agreed to pay more than $2.3 million to conclude an investigation following its self-disclosure that it failed to properly administer the terms of certain recruitment contracts for doctors, which led to overpayments to some recruited physicians. According to this article, after the medical facility discovered the problem, it promptly took the appropriate steps to resolve the problem and voluntarily disclosed the matter to the U.S. Attorney's Office in Philadelphia.
Michael R. Barr, former CEO of HealthEssentials Solutions Inc., has agreed to pay $1 million to resolve allegations that he knowingly caused HealthEssentials to submit false claims to Medicare between 1999 and 2004. In addition, Norman J. Pfaadt, HealthEssentials' former chief financial officer, agreed to pay $20,000 to resolve similar allegations. As this article states, Health Essentials provided primary medical care to patients in nursing facilities, assisted living facilities, and other settings from 1998 until it filed for bankruptcy and closed its doors in 2005. The settlements resolve allegations that, between 1999 and 2004, HealthEssentials billed for services that were inflated or not medically necessary and that Barr and Pfaadt pressured HealthEssentials employees to inflate the company's billings, despite warnings from attorneys and others that doing so would be "improper."
In connection with the settlements, the whistleblowers in the case – former HealthEssentials employees Michael and Leigh RoBards – will receive a total of $153,000 for their role in reporting the alleged wrongdoing.
Dr. Ravi Sharma, a Florida physician, has agreed to pay $400,000 to resolve allegations that he and his vein clinics violated the False Claims Act by knowingly billing Medicare for vein injections and office visits performed by unqualified personnel. According to the government's press release, the whistleblower in the case – Patti Lovell, the former office manager for Sharma – will receive $72,000.
The whistleblower attorneys at Goldberg Kohn are committed to fighting fraud against the government and protecting the rights of whistleblowers. Please contact us at (312) 863-7222 if you would like to learn more about any of the aforementioned whistleblower news updates or would like to schedule a free, confidential appointment with one of our nationally recognized whistleblower attorneys.