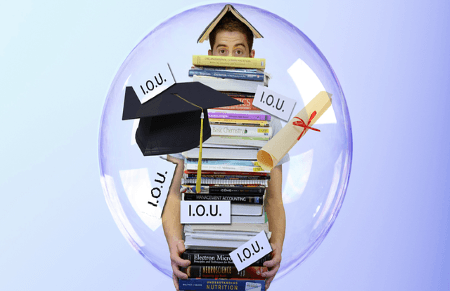 The U.S. government invests in colleges, students and universities by contributing to university endowments, offering scholarships, providing grants, and guaranteeing student loans. In turn, higher education organizations contribute to a well-educated workforce and help strengthen the economy.
Because taxpayer dollars are used to support colleges and universities, the government imposes strict rules to prevent fraud in higher education. For example, the Higher Education Act prohibits universities from paying incentive compensation to recruiters or admissions employees based on the number of students they are able to recruit.
This prohibition is often referred to as the "incentive compensation ban," and it is intended to discourage abusive, high-pressure recruiting tactics that can attract students to universities that are not a good fit for them. To qualify for federal funding, universities must sign a Program Participation Agreement (PPA), promising, among other things, to comply with the incentive compensation ban.
When colleges or universities do not live up to the promises they make in their PPA, or sign the PPA knowing they are not in compliance with its various rules, they may be in violation of the False Claims Act.
The University Whistleblower and Fraud
College and university fraud can be difficult to uncover because of the sheer number of students attending those institutions. Often, internal university employees are in a unique position to uncover and report fraud. 
The False Claims Act allows those individuals, or anyone else with knowledge of fraud, to sue on behalf of the government. In recognition of the contribution of those whistleblowers, the False Claims Act provides them with a reward -- a portion of what the government recovers as a result of the whistleblower's case.
If you work at a college or university and believe you may have witnessed education fraud, contact Goldberg Kohn today for a confidential consultation to discuss your potential case.