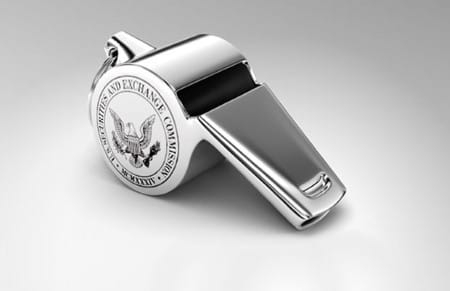 The False Claims Act (FCA) makes it illegal for organizations and individuals to use deception, misrepresentation and false claims to defraud the federal government. The FCA allows whistleblowers to file a lawsuit on behalf of the government and share in the government's recovery.
The FCA is critical in preventing fraud against the government that costs American taxpayers many millions of dollars and potentially endangers American citizens. For example, organizations that fail to meet the terms of military government contracts or fail to provide military equipment as contracted, put members of the US military at risk. In healthcare fraud cases, providers that subject patients to medically unnecessary tests or treatments jeopardize those patients' health. 
The Role of Whistleblowers
Whistleblowers are an important part of stopping fraud against the federal government. Whistleblowers may work for organizations or contractors who receive government grants or taxpayer money through government contracts, Medicare, health programs, defense contracts and other programs. Many whistleblowers have insider information not readily available to investigators. Since fraudsters often go to great lengths to hide deceptive or illegal activity, in many cases, the government would not know about fraud unless whistleblowers came forward.
Preventing fraud against the government helps ensure that tax dollars are spent fairly and correctly — and whistleblowers can help. To encourage those with information to come forward and to recognize the importance of these individuals, the FCA provides a financial reward to successful whistleblowers – a portion of the government's recovery from the fraudster.  The FCA goes further, though, by providing protections for whistleblowers with the courage to come forward.
The Anti-Retaliation Provision
One of the most important pieces of whistleblower protection legislation is the anti-retaliation provision of the False Claims Act. 31 U.S.C. § 3730(h). The False Claims Act retaliation provision prevents employers from firing, threatening, suspending, harassing or otherwise discriminating against employees who report or try to stop an employer who is taking part in fraudulent activity against the government.
The provision is designed to stop retaliation against whistleblowers. If an employer does terminate, suspend, harass or otherwise act against a whistleblowing employee, the provision allows the employee to file a lawsuit seeking damages. These lawsuits are sometimes called "H" claims, named after the relevant subpart of the False Claims Act. To succeed with an H claim, the employee needs to prove that they were involved in an activity protected by the FCA and that they were discriminated against because of those protected activities. Employees typically have three years to file an H claim. 
How Whistleblowers Are Protected
Under the FCA, protected activities include attempts to report or stop fraudulent activity against the government. Protected activities include refusing to participate in fraud, investigating and reporting fraud, and assisting others who report or investigate fraud. Importantly, whistleblowers do not have to prove the fraud in order to prevail on their H claim – it is enough to show that they were engaged in a protected activity, and that they were discriminated against because of their protected activities.
To prove that the protected activity led to the discrimination, employees typically need to show that their employer had knowledge of the protected activity, and took action against the employee at least in part because of their protected activity.
If an employee's claim under the retaliation provision of the False Claims Act is successful, the employee is entitled to various remedies, including reinstatement, double back pay with interest and reasonable attorneys' fees and litigation costs.
If you have been fired, demoted or otherwise faced discrimination at work because your effort to stop or report fraud against the government, contact Goldberg Kohn for a free consultation.