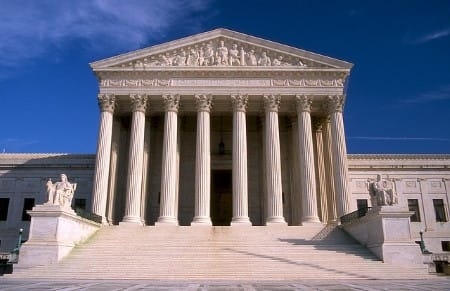 In addition to imposing penalties on companies or individuals who deliberately defraud government-supported programs, the False Claims Act also includes provisions that protect whistleblowers from being retaliated against by the individuals or corporations they report for engaging in fraudulent activity.
Whistleblower Retaliation Claims
To prove a claim of retaliation, whistleblowers must show their employer knew that the whistleblower was intending to investigate, stop, or report fraud against the government, and then retaliated against the whistleblower. Examples of retaliatory behavior include suspension, demotion, termination, discrimination or harassment of employees who bring qui tam cases against their employers.
False Claims Act Whistleblower Protection
Whistleblowers may be entitled to protection even if they have not filed a qui tam lawsuit. The False Claims Act protects employees who attempt to investigate, stop, or report fraud against the government, even if the employee did not file a False Claims Act case, and in some cases, even if the employee did not know about the False Claims Act at all.
Importance of Protecting Whistleblowers
The Department of Justice appreciates the importance of whistleblowers for continuing to expose fraud against the government. To encourage whistleblowers and assure them that they are fully protected from retaliation, the False Claims Act also includes provisions for compensatory damages awarded to whistleblowing employees if retaliation involves reinstatement of the employee due to being demoted or fired.
Employees who lose their positions due to retaliatory actions by employers can be reinstated without losing seniority status, receive double the wages of salary they lost, and "compensation for special damages...resulting from discrimination that includes attorneys' fees and litigation costs." Employees typically have three years to bring their False Claims Act retaliation claim to a federal district court, but it is important to speak with an attorney right away about the time to file.
Documenting Retaliation by Employers Against Whistleblowers
Qui tam attorneys strongly urge whistleblowers to document retaliatory actions by keeping notes of the following:
To whom did the employee initially report their suspicions of fraud? How did that person react to these suspicions?

Did upper management personnel know about the whistleblower's suspicions and/or ensuing investigation?

Did the whistleblower subsequently suffer unjustified complaints about their work performance?

Did a recent job review reflect erroneous information about the whistleblower's work performance?

Was the employee removed from projects, excluded from department meetings or otherwise ostracized at work?
Goldberg Kohn whistleblower lawyers are committed to protecting your rights as a whistleblower. If you wish to discuss a possible case of fraud against the government, contact us today to schedule a confidential, free consultation with a nationally recognized whistleblower lawyer.