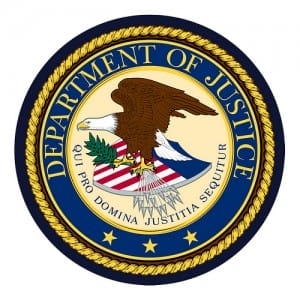 The United States Attorney in Chicago announced on Monday shocking criminal charges against Seth Gillman, an owner and executive of Illinois hospice companies Passages Hospice, LLC, based in Lisle, Illinois, and Asta Healthcare Company, Inc., which operates nursing homes across the state.
The allegations revolve around Gillman's alleged scheme to bilk Medicare and Medicaid by fraudulently charging the government for services greater than necessary or greater than what was actually provided.  In some cases, the government charges, Gillman billed the government for patients who were not terminally ill, in violation of Medicare and Medicaid rules, and kept them as patients for years.
Gillman trained nurses to look for signs that would qualify a hospice patient for general inpatient care (GIP), resulting in higher payments per day, compared to routine care, and Gillman knew that many of those patients did not need or qualify for the higher level of care. Passages was receiving almost $1 million per month for treating these patients.

In one case, Passages kept a patient in hospice care—designed to treat only patients in the final six months of life—for more than 2,000 days. Another patient's son told the government that his mother, who received hospice care for more than 1,400 days, was in no danger of dying until just before her death.

Gillman paid certain staff members bonuses, sometimes in excess of their salaries, to carry out his scheme to bill at the highest possible levels, and he gave himself more than $800,000 over a two-year period.

When told by a staff member that patients did not require GIP care, Gillman allegedly told her to mind her own business because he needed the money.

When facing a federal audit, Gillman altered patient files to hide the scheme.
The full press release from the United States Attorney's Office can be found here: http://www.justice.gov/usao/iln/pr/chicago/2014/pr0127_01.html.
Gillman, himself a lawyer, now must answer the charges against him, which carry a maximum 10-year prison sentence.
Sadly, these schemes, designed to line the pockets of healthcare company owners and executives at the expense of their patients and the taxpayers who foot the bill, are all too common.  Doctors, nurses and staff members are often forced to go along with such schemes, or at least remain quiet, in order to keep their jobs.  Fortunately, there are protections available for those who come forward and report the fraud.  And Gillman's case demonstrates that the government will pursue those who abuse the system.
Under the False Claims Act, whistleblowers who file lawsuits on behalf of the government are able to share in the ultimate recovery obtained by the government. The whistleblower attorneys at Goldberg Kohn are committed to fighting fraud against the government and protecting the rights of whistleblowers. Please contact us at (312) 863-7222 if you would like to schedule a free, confidential appointment with one of our nationally recognized whistleblower attorneys.