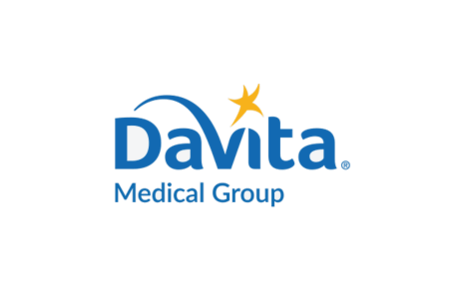 HealthCare Partners Holdings LLC, doing business as Davita Medical Holdings LLC (DaVita), has agreed to settle a False Claims Act liability case and will pay $270 million to the United States Government. DaVita, headquartered in El Segundo, California, did not admit fault. Relators allege that DaVita was providing inaccurate information that caused Medicare Advantage Plans to receive inflated Medicare payments.
Under Medicare Advantage, also known as Medicare Part C, Medicare beneficiaries can enroll in and obtain their health care benefits from Medicare Advantage Plans (MA Plans), which are owned and operated by private health insurance companies called Medicare Advantage Organizations (MAOs).  This is the first reported decision addressing Risk Adjustment Fraud, the primary fraud scheme used in the Medicare Advantage industry to defraud Medicare.  This announcement further represents the largest settlement against a Medicare Advantage contracted provider thus far. 
The government pays MAOs a fixed, monthly amount to provide health care services to the beneficiaries enrolled in the plan. These payments are "risk adjusted" such that the government pays more money for patients who may require more care than the average patient. As a result of this adjustment, MAO plans receive higher payments for patients who have been diagnosed with conditions requiring greater services.
MAO's may provide patient care through direct contact with physicians and other healthcare providers, or they can provide patient care through contact with Medical Services Organizations (MSOs), who employ or contract with healthcare providers themselves. The health care providers take care of the patients and provide diagnoses, which the MAOs submit to Medicare to obtain the risk-adjusted payments from the Centers for Medicare & Medicaid Services (CMS).
DaVita voluntarily disclosed to the government practices that caused MAOs to submit incorrect diagnosis codes to CMS and obtain inflated payments, which DaVita and HealthCare Partners shared.  For example, a large California-based independent physician association that DaVita acquired in 2012 gave its physicians improper medical coding guidance, instructing them to use an improper diagnosis code for a specific spinal condition that yielded increased reimbursement from CMS.
DaVita came forward and cooperated with the government throughout the investigation, and as a result, the United States agreed to a favorable resolution.  DaVita said the $270 million will be paid out of escrow funds it required HealthCare Partners' former owners to put aside when it acquired the group back in 2012.  Officials did not identify which health plans were overcharged, and the agreement did not specify how much health plans received from the incorrect codes.
In addition, this settlement resolved allegations made by a whistleblower that HealthCare Partners engaged in "one-way" chart reviews.  Relator claimed that HealthCare Partners knew that many of the diagnostic codes were unsupported, but failed to report them.  The Relator further claims that the company reported only cases in which it would receive higher reimbursement, while ignoring codes that would cut payments, a practice that is called "one-way" chart reviews.  These claims are in violation of the Federal False Claims Act.  The whistleblower in this case, a former employee of an MAO that did business with DaVita, will receive $10,199,100 for the settlement of the "one way" allegations. 
In order for federal healthcare programs to ensure that Managed Care plans receive the correct compensation amount, it is paramount that the information submitted by healthcare providers is accurate and truthful.  The billing practices of Medicare Advantage plans have been watched closely in recent years in light of increasing fraudulent billing practices.  This case was the result of a wider look into Medicare Advantage insurers, including an ongoing fraud case against UnitedHealth.
Assistant Attorney General Joseph H. Hunt of the Department of Justice's Civil Division said, in a press statement in October 2018, "We will pursue those who undermine the integrity of the Medicare program and the data it relies upon. This also illustrates that the Department encourages and incentivizes health care organizations to make voluntary disclosures to the government when they identify false claims."
If you are aware of fraud against the government, whether in healthcare or another sector, you may be eligible to blow the whistle in a False Claims Act lawsuit and may be entitled to a portion of the recovery. To find out more, contact Goldberg Kohn for a confidential consultation.
The corporate affiliates related to Health Care Partners and which are part of today's settlement are: DaVita Medical Group Nevada (Coats), Ltd; DaVita Medical Group California, P.C.; DaVita Medical Group Associates California, Inc.; HealthCare Partners Affiliates Medical Group and its subsidiary medical groups; DaVita Medical Group ARTA Health Network California, P.C.; and DaVita Medical Group ARTA Western California, Inc.
The case is captioned United States ex rel. Swoben v. Secure Horizons, et al., 09-5013 (C.D. Cal.).