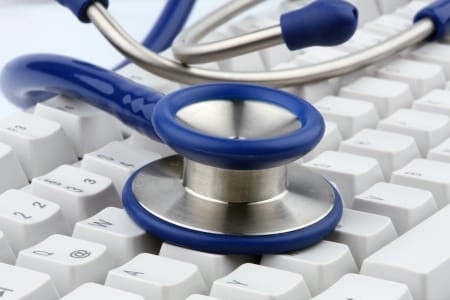 Earlier this month, the government recently released a trove of information regarding the billing practices of individual doctors throughout the country – and the database reveals some startling information. Most disturbing perhaps is the fact that almost 4,000 received more than $1 million from the Medicare program in 2012 alone in addition to amounts received from private insurance firms.
Although the high Medicare billings could be the result of the doctor's efficiency, a high number of Medicare patients, or procedures with costly overhead, in some cases, the high Medicare billings are the result of health care fraud. In fact, three of the top ten Medicare billers have already drawn scrutiny from the federal government, with one of them awaiting trial on federal fraud charges, according to the Washington Post. Additionally, a report released by the Department of Health and Human Services last December indicated that of the nation's top Medicare billers, 13 were responsible overpayments totaling $34 million, six faced payment reviews, three had their licenses suspended, and two were indicted.
Not only does the database reveal potential indications of fraud, but it also shows those doctors who may be choosing more expensive procedures and medications at the expense of Medicare and their patients' health. For instance, Medicare's top biller – Salomon Melgen, an ophthalmologist in West Palm Beach, Fla. – received $20 million from Medicare in 2012, most of which ($11.8 million) came from injecting patients' eyes with Lucentis, a drug used for macular degeneration, when a comparable and much cheaper drug (Avastin) could have been used.
According to the Washington Post, had Melgen used Avastin instead of Lucentis, his Medicare billings would have dropped from $11.8 million to $500,000. However, doctors often have a financial incentive to prescribe more costly medications through discounts and other perks from the pharmaceutical companies making the drugs. Indeed, as we have discussed in detail, biotech and pharmaceutical companies are often parties to various types of fraud, ranging from illegal drug marketing to improper kickbacks. For instance, Endo Health Solutions recently agreed to pay $192.7 million to settle civil and criminal charges that it illegally marketed a pain treatment patch called Lidoderm and Teva Pharmaceuticals USA Inc. recently agreed to pay $27.6 million for allegedly making payments to an Illinois doctor to induce the prescription of generic clozapine, an anti-psychotic medication that has serious potential side effects and should generally be used only as a drug of last resort.
The whistleblower attorneys at Goldberg Kohn are committed to fighting fraud against the government and protecting the rights of whistleblowers. Please contact us at (312) 863-7222 if you would like to learn more about the False Claims Act or would like to schedule a free, confidential appointment with one of our nationally recognized whistleblower attorneys.