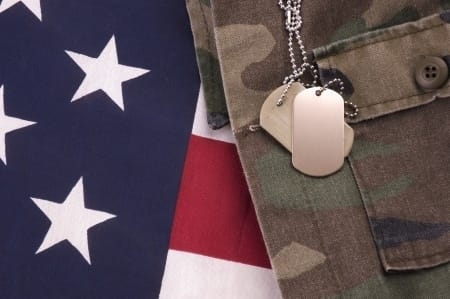 The federal government has military troops all over the world, many of whom have been stationed in the Middle East over the past two decades. In order to assist military personnel in carrying out their objectives and activities, the government often enters into agreements with civilian third-party contractors. Unfortunately, in an effort to increase profits, these third-party contractors sometimes defraud the government and taxpayers.
The False Claims Act prohibits any false claims submitted for government funds, including claims for government funds under national security and defense contracts like those involved with military actions in Iraq and Afghanistan. In recent years, the government has taken an increasingly tough stance to prevent fraud and false claims, and to hold those who violate the False Claims Act accountable, including those who defraud the government in connection with military contracts in the Middle East.
For instance, Sanborn Map Company Inc. – a photogrammetric mapping and geographic information company – recently agreed to pay $2.1 million to resolve allegations that it submitted false claims in connection with the U.S. Army Corps of Engineers contracts.  From 2005 to 2011, Sanborn contracted with the U.S. Army Corp of Engineers to produce maps for U.S. convoy routes in Iraq, as well as for Marine Corps bases in the U.S. and other military and civilian projects. According to the lawsuit, Sanborn used unapproved foreign subcontractors on three projects, caused delays on the three projects, and used unapproved domestic subcontractors.
In other recent news, MPRI Inc. agreed to pay $3.2 million to resolve allegations that it submitted false labor charges on a contract to support the Army in Afghanistan. The government had accused MPRI of fraudulently billing the government for employees who had not worked because they had been granted leave and were out of the country. The whistleblower in the case, Byron Scott Lankford, was an employee of MPRI in Afghanistan and will receive $576,000 as his share of the settlement amount.
Additionally, at the end of January, the federal government filed a lawsuit against Kellogg, Brown & Root Services Inc. and two Kuwaiti companies, accusing the companies of submitting false claims in connection with military logistical services.
Please contact us at (312) 863-7222 if you would like to learn more about the False Claims Act, military defense fraud, or would like to schedule a free, confidential appointment with one of our nationally recognized whistleblower attorneys.