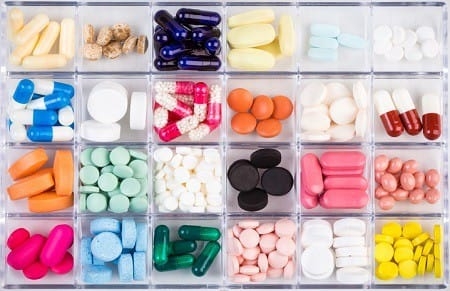 Pharmaceutical fraud against the government takes many forms, but at the heart of the fraud is an effort to get the government, most commonly Medicare and Medicaid, to pay more for pharmaceutical products than it would have if the government knew the truth.  
Pharmaceutical fraud has been on the rise in recent years. According to a 2010 study by Public Citizen, one quarter of False Claims Act (FCA) claims between 2000 and 2010 involved pharmaceutical cases. In the same time period, FCA claims involving defense contracts amounted to 11% of FCA claims.
Some of the more common types of fraud cases include:
What is Off-Label Marketing
Off-label marketing involves marketing a medication for uses which are not FDA (Food and Drug Administration) approved. A company may get FDA approval for a drug for a specific use, but will market or promote the use of the medication for another purpose.
If that second use is marketed, but not FDA-approved, the pharmaceutical company is in violation of the law and may even face criminal charges. The company may also be in violation of the False Claims Act (FCA), which prevents individuals and companies from defrauding government programs. Since doctors and patients charge Medicare and government health programs for drug costs, when pharmaceutical companies misrepresent how a medication can be safely or properly used (in a manner approved by the FDA), it can be in violation of the False Claims Act.
In addition to the loss of taxpayer dollars, off-label marketing can be dangerous, putting patients at risk by subjecting them to drugs they may not need, or that may be harmful to them
In June 2016, OSI Pharmaceuticals LLC and Genentech Inc. agreed to pay $67 million in a False Claims Act claim stemming from the promotion of their drug Tarceva. Tarceva is approved to treat pancreatic cancer or non-small cell lung cancer. However, there is not adequate evidence to suggest the drug can treat non-small cell lung cancer patients unless the patients had epidermal growth factor receptors or had never smoked. According to the lawsuit, the two pharmaceutical companies made incomplete and misleading recommendations and statements to doctors and others in the healthcare industry between January 2006 and December 2011 about Tarceva.
Brian Shields, a former Genentech employee, filed a lawsuit on behalf of the federal government in the case, under the provisions of the False Claims Act. His courage underscores the importance of whistleblowers in bringing patient safety information to light. Under the False Claims Act, Shields will receive part of the recovery of the lawsuit.
Do You Have a Claim?
Under the False Claims Act, pharmaceutical companies are obligated to present truthful and accurate information about their products, and promote their products only for FDA-approved uses.  Pharmaceutical fraud is a serious offense — one with the potential to harm patients. If you have information about pharmaceutical fraud, coming forward quickly can protect patients and could make you eligible for a part of the recovery in an FCA claim. To learn more, contact Goldberg Kohn for a free and confidential consultation.