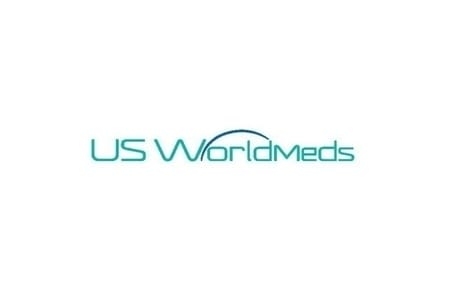 Pharmaceutical manufacturer US WorldMeds LLC (USWM), headquartered in Louisville, Kentucky, has agreed to pay $17.5 million to settle allegations that it violated the False Claims Act by paying kickbacks to both patients and physicians to induce prescriptions of its drugs Apokyn and Myobloc. The Department of Justice (DOJ) announced the settlement on April 30, 2019.
Under the Anti-Kickback Statute, a pharmaceutical company, like USWM, is prohibited from offering, directly or indirectly, any remuneration to induce Medicare patients to purchase the company's drug.  Remunerations of this kind can take the form of waiving a patient's copay obligations.   
USWM is a specialty pharmaceutical company that develops products to treat "patients with unmet medical needs." Apokyn is used to treat mobility issues associated with advanced Parkinson's disease, and Myobloc is a drug used to treat cervical dystonia, a condition involving involuntary muscle contractions in the neck.
When a Medicare beneficiary has a prescription covered by Medicare Part D, they may be required to make a partial payment in the form of a copayment, coinsurance, or a deductible.
According to the DOJ's press release, USWM increased the price of Apokyn around January 2012 which led to an increase in Medicare patients' copays.  The increase was to more than $5,000 per year for many patients.  The United States alleged that, from January 2012 through June 30, 2013, USWM illegally paid Medicare patients' copays for Apokyn through a third party foundation.  USWM would donate to a third party foundation who would pay their patient's copays.  In this time period, USWM allegedly knew it was the only donor to this third party foundation's Parkinson's Disease fund, and further, allegedly knew that all of its donations were spent on Medicare Apokyn patients.[1]  The United States alleges that "these payments represented illegal inducements to patients in violation of the Anti-Kickback Statute and False Claims Act."
The United States also alleges that USWM paid kickbacks to two physicians to encourage them to prescribe their patients Apokyn and Myobloc.  These kickbacks allegedly took the form of paying these physicians excessive speaking and consulting fees in addition to "lavish meals, private plane rides, and all-expense-paid trips with their spouses (including trips to the Kentucky Derby)."[2]
USWM has entered into a Corporate Integrity Agreement (CIA) with the Department of Health and Human Services, Office of Inspector General. The CIA lasts for five years and requires that USWM institute measures to ensure that its promotional activities and interactions with third-party assistance programs are in compliance with the law. As part of the CIA, USWM will be reviewed by an independent review organization, required to have compliance-related certifications from company executives and Board members, and implement a risk assessment and mitigation process.
"Pharmaceutical companies and other healthcare providers that pay kickbacks to patients and physicians to improperly induce drug prescriptions drive up the costs of health care and divert critical resources from the Medicare program," said U.S. Attorney John H. Durham for the District of Connecticut. "This case originated with the filing of whistleblower lawsuits currently pending in the District of Connecticut, and the whistleblowers will be handsomely rewarded for exposing this scheme. We encourage all individuals who are aware of fraud against the government to come forward. The Connecticut U.S. Attorney's Office will continue to pursue companies and providers that defraud federal health care programs."
This is the sixth case in three weeks involving a third-party patient assistance program (PAP) used by pharmaceutical companies to funnel donations. The DOJ is clearly dedicated to enforcing actions relating to PAPs. "Kickback schemes can undermine our healthcare system, compromise medical decisions, and waste taxpayer dollars," said Phillip Coyne, Special Agent in Charge, Office of the Inspector General of the U.S. Department of Health and Human Services. "We will continue to hold pharmaceutical companies accountable for subverting the charitable donation process in order to circumvent safeguards designed to protect the integrity of the Medicare program. Simply put, OIG's goal is to ensure that patients receive the appropriate treatments and therapies according to their medical needs, without the corrupt or profit-driven influence of drug manufacturers."
If you are aware of fraud against the government, whether in healthcare or another sector, you may be eligible to blow the whistle in a False Claims Act lawsuit and may be entitled to a portion of the recovery. To find out more, contact Goldberg Kohn for a confidential consultation.
---