Precision Lens & its founder Paul Ehlen were found guilty of violating the Anti-Kickback Statute in February 2023. Learn more from our in-depth case study.
Table of Contents:
The Defendants: Ophthalmology Producers and Distributors
The Whistleblower: Kipp Fesenmaier
The Allegations: Luxury Kickbacks to Motivate Purchases
A Case Fraught with Unique Attacks Against the Whistleblower
The Significance: A Warning to Defendants
Precision Lens Receives $487 Million Judgement for Paying Surgeon Kickbacks
On February 27, 2023, a federal jury in Minnesota found that ophthalmology distributor Precision Lens and its founder, Paul Ehlen, were guilty of violating the Anti-Kickback Statute (AKS) and of submitting 64,575 false claims, amounting to $43.7 million in single damages. Because damages are "trebled," or tripled, under the False Claims Act (FCA), and because each false claim trigger penalties of between $5,500 to $11,000, Precision Lens and Paul Ehlen were ultimately ordered to pay $487 million for their fraudulent conduct in a separate court order issued on May 15, 2023. The jury's decision found that Precision Lens and Paul Ehlen engaged in a scheme which included bribing almost 50 surgeons to purchase Precision Lens' products with all-expenses-paid vacations, sports tickets, private jet flights, and other luxury kickbacks.
Under the False Claims Act, whistleblowers are eligible for an award of between 15% and 25% of the total recovery when the government intervenes, as it did in this case. If Precision Lens pays the entirety of the potential $485 million judgment, relator Kipp Fesenmaier would recover an amount ranging from $72.8 million to $121.3 million, one of the largest recoveries ever by a FCA relator in a single verdict. When combined with the whistleblower award from an earlier settlement with other defendants in the same case, Fesenmaier's total award would range from $74.6 million to $124.3 million. The Whistleblower Attorneys of Goldberg Kohn congratulate the talented teams at Morgan Verkamp and the Office of the United States Attorney for the District of Minnesota for their work in achieving this extraordinary result.
FCA cases rarely go all the way to trial, due in part to the great financial risk to the defendants. This case demonstrates the extent of those risks, as the judgment could be financially devastating to Precision Lens. Compare the result against Precision Lens with the much smaller $12 million settlement paid by TLC Vision Corp. and its subsidiary, Sightpath Medical, in 2017, arising from similar allegations in the same case. By settling this FCA case before the litigation reached trial, TLC Vision and Sightpath avoided the dire consequences facing Precision Lens.
The Defendants: Ophthalmology Producers and Distributors
Precision Lens is a distributor of intraocular lens, viscoelastics, and other eye surgery products, founded in 1991 by Paul Ehlen and Ken Cameron as the Cameron-Ehlen Group. Precision Lens notably promotes the mobile cataract, glaucoma, and LASIK surgical services of Sightpath Medical and the products of TLC Vision.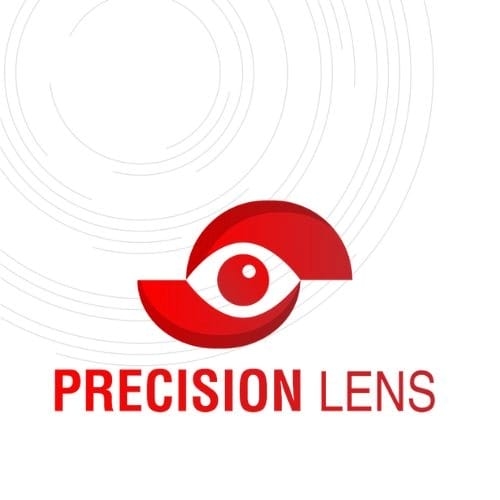 The Whistleblower: Kipp Fesenmaier
Kipp Fesenmaier worked for approximately fifteen years with an ophthalmology company known as Midwest Surgical Services, which was bought by TLC Vision in 1998. During his stint with Midwest Surgical, Fesenmaier served as Vice President from 2000 until his departure in September 2007. Fesenmaier continued to work in the ophthalmology industry in Minnesota with various companies thereafter.
In March 2010, Fesenmaier contacted the FBI with information about illegal kickbacks which he observed while working at Midwest Surgical. During his experience working for Midwest Surgical, he observed the ways that Precision Lens would induce doctors to buy Sightpath's products, which Precision Lens distributed. Sightpath and Midwest Surgical shared the same parent company, TLC Vision, giving Fesenmaier exposure to their inducement strategy.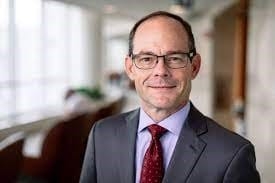 Fesenmaier realized that the practices of Sightpath and Precision Lens were illegal after he read articles, like this one, on the AKS. The FBI interviewed Fesenmaier in early 2011 and instructed him to record phone conversations with employees of defendant companies, including Precision Lens's CEO Paul Ehlen. In February 2013, FBI agents interviewed several employees of Precision Lens, and Precision Lens retained counsel. Shortly thereafter, the FBI filed a criminal action against Precision Lens. In April 2013, Fesenmaier retained counsel of his own for the purpose of bringing an FCA suit against Precision Lens, Paul Ehlen, TLC Vision, and Sightpath.
Fesenmaier, his attorneys, and the U.S. government proceeded with the action against all Defendants. Fesenmaier settled with TLC Vision and Sightpath in August 2017, shortly after the seal on the case was lifted and the government decided to intervene in the case.[1] Precision Lens and Paul Ehlen, on the other hand, litigated the case all the way through. More than 1,000 docket entries and almost ten years later, a jury was assembled to hear the claims. The jury, after a six-week long trial and two weeks of deliberation, ruled that Precision Lens and Paul Ehlen were guilty of violating the False Claims Act and the Anti-Kickback Statute. The District Court of Minnesota delivered the half-a-billion dollar judgment on May 15, 2023, making Fesenmaier one of the most successful qui tam whistleblowers of all time.
The Allegations: Luxury Kickbacks to Motivate Purchases
In Fesenmaier's November 1, 2013 FCA complaint, filed under seal, he and his attorneys alleged that defendants offered and paid "remuneration to doctors to induce the referrals of patients receiving items and services, namely cataract surgeries and related supplies, paid by Medicare, Medicaid, and other federally-funded health care programs."[2] In other words, defendants offered kickbacks to doctors who purchased Precision Lens's products for patients who paid for the products with government-funded insurance.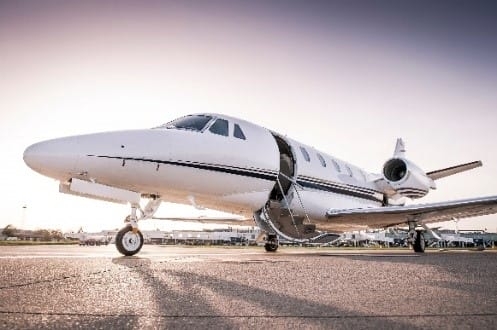 A kickback occurs whenever a provider of a service compensates purchasers of a product with expensive, under-the-table incentives, ranging from expensive dinners to airfare to all-expenses-paid vacations and events. Kickbacks are essentially bribes. In this case, Precision Lens was found guilty of bribing doctors with, among other things:
Private jet flights

Tickets to the Super Bowl, College Football Championship Game, and the Masters Golf Tournament

South Dakota pheasant hunts, a Hawaii goat hunt, and other hunting trips

Napa Valley wine-tasting trips

Trips to luxury outdoor vacation destinations

New York City and Las Vegas trips
In the healthcare industry, kickbacks are particularly concerning because they result in medical products being used because they benefit the doctor's finances, not the patient's health. When kickbacks are motivating doctors' decisions, it is likely that patients (and their insurance providers, by extension) are paying for sub-optimal services that may even be detrimental to patients' health.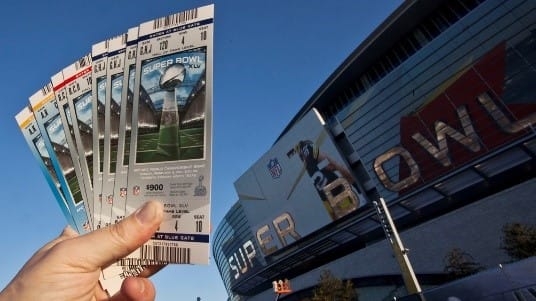 When a patient receives government-funded insurance coverage through Medicare, Medicare Advantage, or Medicaid, whistleblowers can step in and hold those providing kickbacks accountable for their fraudulent actions. According to the Anti-Kickback Statute and its incorporation in the FCA, any claim for reimbursement for government healthcare coverage submitted as the result of a kickback is deemed "false" and therefore not reimbursable through a federally funded healthcare program.
As mentioned above, Fesenmaier alleged that Precision Lens induced ophthalmologists and optometrists to refer Precision Lens-distributed services, including those offered by TLC/Sightpath, by offering them luxury travel, as well as sham consulting agreements and free or discounted equipment. Fesenmaier further alleged that due to the well-known overrepresentation of Medicare patients in the population of people who receive cataract surgery, Precision Lens, TLC, Sightpath, and the doctors who received kickbacks were aware that federal money was implicated in their illegal remuneration. Even if it was not federal money that directly paid for the exorbitant luxury incentives and other kickbacks offered to doctors who purchased Sightpath's services from Precision Lens, the defendants knowingly violated the AKS by offering these illegal incentives, which is sufficient for liability under the FCA.

As mentioned previously, Fesenmaier settled with TLC Vision and Sightpath in August 2017, after the government intervened. Precision Lens and Paul Ehlen, on the other hand, took a much different approach, electing to pull out all of the stops and fight Fesenmaier's case with every trick in the book.
 A Case Fraught with Unique Attacks Against the Whistleblower
Due to potentially devastating financial consequences for FCA defendants caused by successful whistleblowers, FCA cases joined by the government usually settle well before trial. Sometimes, however, a particularly motivated defendant or defense counsel decides to aggressively litigate rather than settle, sometimes with an aim to undermine the whistleblower's testimony. The tactics used by the defendants in this case were particularly colorful. By the time the jury delivered its verdict in favor of Fesenmaier, Precision Lens had accused relator of violating the "fruit of the poison tree" evidence doctrine and of forfeiting his claims due to his bankruptcy filing, as well as filing a qui tam case of its own against the relator.
Tainted Sources and Alleged Ethics Violations
On July 25, 2019, Precision Lens filed a motion to dismiss Fesenmaier's claims. The basis for this motion was the recorded phone calls Fesenmaier had made as part of his initial investigation into Precision Lens' kickbacks. The gist of the motion was that the recordings were obtained illegally and unethically, at a time when Fesenmaier's counsel, and the government counsel, knew that Precision Lens and Ehlen were represented by counsel.[3] Defendants were unaware of these recordings until March 2019, when the government produced 44 recorded conversations. 13 of the conversations took place after Fesenmaier filed the qui tam suit.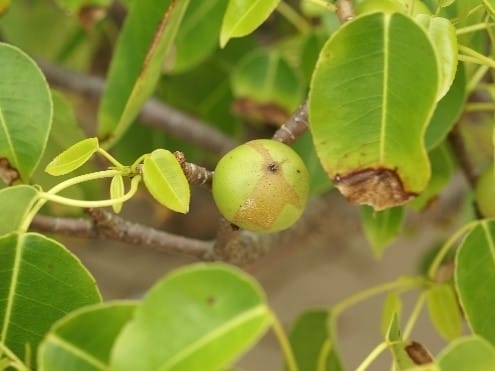 Under the Minnesota Rules of Professional Conduct (MRPC), a lawyer may not communicate with a person that the lawyer knows is represented by another lawyer without the consent of the person's lawyer.[4] This rule applies to an attorney's non-lawyer agents, including investigative agents. Defendants alleged that both relator's attorneys and the government attorneys were aware that Precision Lens and Paul Elhen had retained counsel before many of these recorded conversations took place. If this was true, they argued, any evidence obtained by or because of the recordings was "tainted" by an ethics violation and therefore inadmissible. Defendants also asked for sanctions against both relator's attorneys and the government attorneys.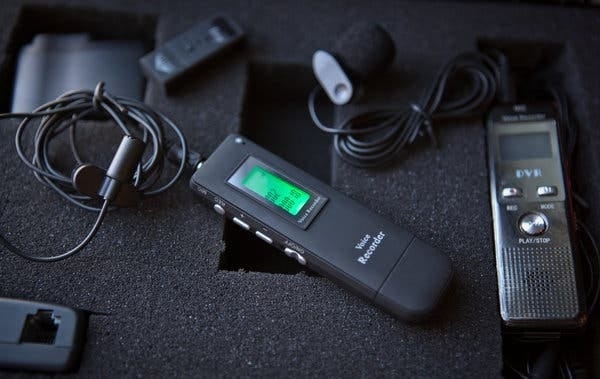 The court, agreeing with arguments made by Fesenmaier and his counsel, found that the recorded conversations were permissible under the MRPC because Fesenmaier had not been directed to have or record the conversations by his counsel. Mere knowledge of the investigations by a client, rather than instruction for an agent to investigate, were not sufficient to trigger a violation. Additionally, although the government did instruct Fesenmaier to conduct and record the conversations as an investigative agent, such instruction is not a violation of the MRPC if it falls under certain exceptions. The applicable exception allows the government to instruct an agent to take investigative actions before the government becomes a party to a lawsuit. Because Fesenmaier's recordings ceased before the United States intervened in the FCA case, the court also agreed with the government attorneys that the government did not violate the MRPC. Consequently, the court found that the recordings were not tainted evidence and that sanctions would be inappropriate.
Bankruptcy Filing
Motion for Summary Judgment
While the motions to wall-off tainted sources and for sanctions were pending, defendants filed a motion for summary judgment against relator, arguing that Fesenmaier forfeited the case because he had failed to disclose his claims during an earlier bankruptcy proceeding. Their argument was that Fesenmaier should be barred from bringing the claim in future proceedings by the doctrine of "judicial estoppel."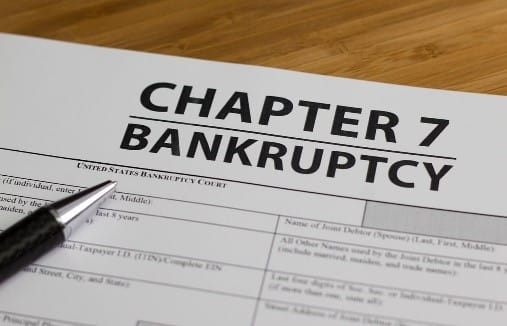 In response to these allegations, Fesenmaier reopened his bankruptcy estate in November 2019, disclosed the FCA case to the trustee, and repaid his creditors by fully funding the estate with $100,000. The trustee found no prejudice in relator's earlier failure to disclose the claims, which had not yet been consolidated and filed as a lawsuit at the time the estate was closed, and abandoned all interest in Fesenmaier's FCA claims.
The court rejected Precision Lens' motion for summary judgment. First, the court found that even if the FCA claims initially belonged to the bankruptcy estate when the complaint was filed, Fesenmaier's decision to reopen the estate and obtain full ownership in the FCA claims was sufficient to give him control and standing to continue the action.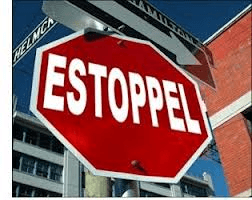 Second, the court examined defendants' argument that Fesenmaier should be prevented from bringing a new, corrected suit, pursuant to judicial estoppel. The doctrine of judicial estoppel applies when a party in litigation takes a legal position and succeeds with that position, then tries to assume a different, inconsistent legal position in a different lawsuit to try to gain an advantage again. The doctrine bars, or "estops," the litigant from successfully reversing its own position to its advantage. Defendants here argued that Fesenmaier had taken the position that he had no legal claims in his bankruptcy proceeding, and succeeded under that position when the bankruptcy estate was closed. The court found, however, that estoppel would be improper because Fesenmaier reopened his estate and settled for ownership of his claims, and because any advantage he would have gained was removed by reopening the estate.[5]
Qui Tam Case Filed Against Relator
The final and most extreme action taken by defendants in this case was filing their own qui tam suit against Fesenmaier.[6] Defendants' complaint, which was filed on March 10, 2020, alleged that Fesenmaier defrauded the United States out of the $3 million whistleblower award he received as part of an earlier settlement in his case. Their complaint alleged that Fesenmaier was improperly awarded these funds by bringing a qui tam suit without the proper standing, based on his failure to disclose the FCA claims when he filed for bankruptcy in 2012. Defendants claimed that, because the whistleblower award was transferred to Fesenmaier before he re-opened his bankruptcy estate and settled the claims with the trustee, the funds were fraudulently obtained.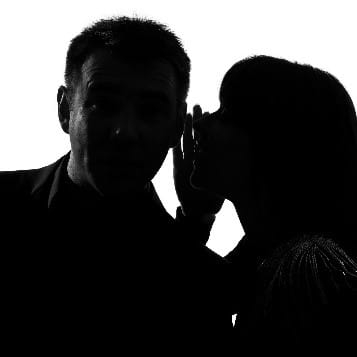 The court also rejected this attempt by Defendants to interfere with Fesenmaier's standing as FCA relator. In addition to rejecting Defendants' arguments that Fesenmaier's conduct during his bankruptcy estopped him from FCA recovery, the court held that Fesenmaier's bankruptcy case was of course "publicly disclosed," and thus not subject to FCA liability, and that Precision Lens was not the original source of its allegations against Fesenmaier so as to constitute an exception to the FCA's public disclosure bar. In part, the court based its ruling on the fact that Precision Lens had not disclosed its allegations to the government before filing its complaint, a necessary step to establish one's rights as an "original source" whistleblower under the FCA.[7] If anything, Fesenmaier himself was the original source of the information in Precision Lens's suit. The court agreed with Fesenmaier and granted his motion to dismiss with prejudice, meaning that Precision Lens was not allowed to refile another amended complaint.
The Significance: A Warning to Defendants
The judgment against Precision Lens is a warning to defendants who elect to defend strong False Claims Act allegations all the way to trial. If an FCA case survives motions to dismiss and for summary judgment and gets to a jury, there is a high risk to defendants that it will result in a large judgment. These judgments are extraordinarily devastating for the accused companies, as the judgment against Precision Lens demonstrates. By bravely pursuing his claims all the way through trial and weathering the unique attacks against him from Precision Lens, Fesenmaier's case is a powerful reminder of the cost to those who seek to defraud taxpayers and the government.
WHAT SHOULD YOU DO IF YOU ENCOUNTER ILLEGAL KICKBACKS?
Under the False Claims Act, employees or other persons with knowledge who become aware of conduct which violates the Anti-Kickback Statute and leads to false claims on the government can file a qui tam lawsuit on behalf of the government to address these practices. Whistleblowers who sue on behalf of the government may receive between 15 to 30 percent of the money recovered by the government if the suit is successful.
The whistleblower attorneys at Goldberg Kohn can help. If you are aware of kickbacks or false claims being made on the government, call Goldberg Kohn at 312-284-3258 or contact us online. We are always willing to provide you with a free, confidential consultation to discuss a potential case.
[1] United States ex rel. Fesenmaier v. Cameron-Ehlen Grp., Inc., No. 13-CV-3003, Stipulation of Dismissal against Sightpath Medical, Inc. and TLC Vision Corporation, Dkt. No. 69 (September 8, 2017).
[2] United States ex rel. Fesenmaier v. Cameron-Ehlen Grp., Inc., No. 13-CV-3003, Complaint, Dkt. No. 1, 2–3 (November 1, 2013).
[3] United States ex rel. Fesenmaier v. Cameron-Ehlen Grp., Inc., 442 F. Supp. 3d 1101, 1103 (D. Minn. 2020) (emphasis added).
[4] Minnesota Rules of Professional Conduct, Rule 4.2.
[5] United States ex rel. Fesenmaier v. Cameron-Ehlen Grp., Inc., No. 13-CV-3003, 2020 WL 4476427, 69 Bankr.Ct.Dec. 42 (D. Minn. Aug. 4, 2020).
[6] See United States ex rel. Cameron-Ehlen Grp., Inc. v. Fesenmaier, No. 20-CV-00704.
[7] Second Amended Complaint, Dkt. No. 18, 8 (April 2, 2021), United States ex rel. Cameron-Ehlen Grp., Inc. v. Fesenmaier, No. 20-CV-00704 (D. Minn) (emphasis added).