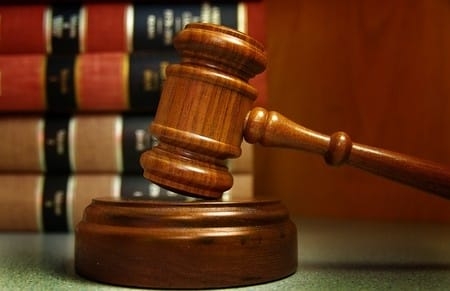 Fraud, waste, and abuse have become a significant problem not just for taxpayers, but for employees, fair-dealing businesses, and patients. Since January 2009, the Justice Department has recovered more than $19 billion through False Claims Act cases, with more than $13.4 billion of that amount recovered in cases involving fraud against federal health care programs, and with additional legislation designed to prevent, deter, and punish fraud, additional sums could be recovered.
Given that the healthcare industry is one of the biggest violators of the False Claims Act, the Department of Health & Human Services listed fraud prevention and the reduction of improper payments as "top priorities" for the current administration when it released its budget for fiscal year 2015.
Fortunately, it seems that many government officials are willing to act on promises to enhance fraud prevention, as well. For instance, Sen. Charles Grassley (R-Iowa) – co-author of the 1989 Whistleblower Protection Act, author of 1986 amendments to the False Claims Act, and sponsor of a 2006 bill that revamped the IRS whistleblower program– recently announced plans to create a new Senate caucus dedicated to whistleblower protections. According to the Washington Post, Grassley is expected to spend the next six months encouraging colleagues to join the caucus in the hopes that the team can be assembled at the start of Congress' next session.
"Whistleblowers are often treated like skunks at a picnic," Sen. Grassley said. "It takes guts to put your career on the line to expose waste and fraud, and whistleblowers need senators who will listen and advocate for them."
At the state level, Vermont senators recently announce that they will introduce false claims legislation next week designed to prevent fraud in the state's health care system. The new legislation would mirror the federal False Claims Act. Since Vermont also plans to introduce a universal health care program that would make state government the primary payer of nearly all medical claims, the new false claims legislation is expected to have immediate and significant results.
"As we're moving to a world where the state's role in health care is greatly expanded, ensuring that Vermont has the tools to protect its money from waste fraud and abuse is critically important," said John Treadwell, chief of the criminal division in the Attorney General's Office.
In the past four years, Vermont's Medicaid fraud unit has collected $23.5 million in settlements, with help from the U.S. Attorney's Office and the Department of Justice. Currently, such funds are split 60-40, with the federal government taking the larger share. By enacting state legislation that complies with the federal False Claims Act, the state will be able to keep a larger percentage of the funds recovered from whistleblower lawsuits and settlements since funds will be split evenly between state and federal government.
As dedicated whistleblower attorneys, we commend the federal and state legislators who are working toward enhanced whistleblower protections. The False Claims Act team at Goldberg Kohn focuses on fighting fraud against the government and protecting the rights of whistleblowers, and we represent whistleblowers from a variety of industries, including shipping and transportation, biotech and pharmaceuticals, health care, and higher education.
Please contact us at (312) 863-7222 if you would like to learn more about whistleblower laws or legislation, or would like to schedule a free, confidential appointment with one of our nationally-recognized whistleblower attorneys.