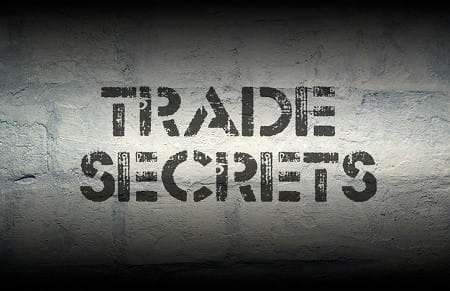 The federal Defend Trade Secrets Act (DTSA) became effective in May of 2016. Pub. L. 14-153 (05/11/2016). In addition to providing for liability against those who illegally disclose trade secrets, the DTSA contains a counter‑balancing provision that immunizes from liability whistleblowers who disclose trade secrets to government officials or counsel for the sole purpose of reporting a violation of the law. 18 U.S.C. § 1833(b)(1)(A).
The power of this immunity recently faced its first test in a case captioned Unum Group v. Loftus, --- F. Supp. 3d ---, 2016 WL 7115967 (D. Mass.). After firing Loftus, Unum sued him under the DTSA for taking several boxes of information and a laptop computer containing Unum trade secrets. Loftus claimed that he took that information with the intention of reporting illegal conduct by Unum. Thus, he sought to dismiss the case based on the DTSA's immunity provision.
The Complaint against Unum and the briefing on Loftus's motion for immunity and dismissal featured four important facts:
In his motion to dismiss, Loftus did not articulate the specific wrongful conduct by Unum that he intended to report;

Unum alleged in its Complaint that Loftus may have been involved in illegal conduct and that the documents he took may have revealed Loftus's involvement in such conduct;

Unum's Complaint did not allege that Loftus disclosed the protected trade secret documents to anyone other than his counsel; and

Loftus claimed that he provided documents only to counsel and only in anticipation of reporting wrongdoing by Unum.
The first two points created at least an inference that at least one purpose for taking the documents was something other than reporting a violation of the law. Under the DTSA, immunity applies only if reporting illegal conduct is the sole purpose. The last two points suggest the opposite inference, and also make clear that the trade secrets had not been disclosed to anyone who could use them in a way that the DTSA sought to punish.
If the purpose of the immunity provision is to protect the whistleblower not only from liability but from the threat and expense of suit, then the last two points must trump the first two points.  Trade secret owners may often be able to raise an inference regarding an additional or alternative purpose for a whistleblower's taking of documents.  But the DTSA punishes the taking of trade secrets only with the intent to convert that secret to the benefit of a non‑owner.  Therefore, if the owner of the trade secrets cannot even allege any disclosure that is inconsistent with the purpose of the immunity, then immunity should apply.  Otherwise, the whistleblower protections provide little value.
If you think you might have a potential whistleblower case, contact Goldberg Kohn today for a free, confidential consultation.