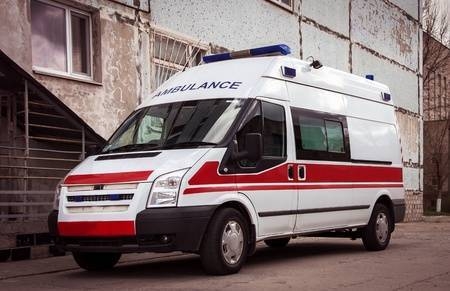 The U.S. Government has successfully combatted several instances of ambulance fraud this past year, by intervening in False Claims Act (FCA) qui tam suits and by pursuing a criminal healthcare fraud case against an ambulance company owner. These cases against AmeriCare, Hart to Heart, and the owner of Tonieann EMS and Rosenberg EMS, mainly involve allegations that these companies systematically billed government-provided insurance for medically unnecessary ambulance transports. However, a recently resolved case against Paramedics Plus and several affiliates involved allegations of an illegal kickback scheme enacted to win and maintain exclusive ambulance contracts.
Paramedics Plus, LLC and its municipal clients pay over $21 million to resolve kickback allegations in a government-intervened FCA qui tam suit
The Department of Justice announced in August that ambulance company Paramedics Plus, LLC, its parent companies East Texas Medical Center Regional Healthcare Systems and East Texas Medical Center Regional Health Services, Inc. (collectively, "ETMC") and several of their ambulance authority clients agreed to pay over $21 million to resolve an FCA whistleblower action.[1] A physician who was employed by the ambulance company served as the qui tam relator in this case. He and his attorneys and will receive over $4.9 million as their share of the settlements for bringing this suit forward.
This suit alleged that Paramedics Plus offered and paid illegal kickbacks as a strategy to win and maintain exclusive ambulance contracts with its clients. The alleged kickbacks included cash gifts, rebates, a share of profits over a certain profit cap, and political contributions to local politicians, and amounted to "millions of dollars in illegal inducements over the course of a number of years" according to a statement by U.S. Attorney Joseph D. Brown for the Eastern District of Texas.
The U.S. Government settled with defendants Alameda County, CA and Pinellas Emergency Medical Services Authority ("Pinellas EMSA") in Florida separately for $50,000 and $66,000, respectively, before intervening in the case. Pinellas EMSA paid an additional $5,200 to the State of Florida. The Government then filed suit against the remaining defendants Paramedics Plus, ETMC, EMSA, and former EMSA CEO and president Herbert Stephen Williamson. Settlements from these parties amounted to over $21 million: $20.649 million from ETMC and Paramedics Plus to the Government, $300k from EMSA to the Government, and $80k from Williamson to the Government and the State of Oklahoma. The settlements from EMSA and Williamson were based on their ability to pay. Since this case was settled before trial, no liability was determined regarding the False Claims allegations.
Not only are kickbacks illegal under the Anti-Kickback Statute, but they also give rise to FCA liability if the contract at hand involves funds received from Government Healthcare Programs like Medicare. In this case, ambulance authority Emergency Medical Services Authority contracted the services of Paramedics Plus, and submitted claims for payment to Medicare for the services that Paramedics Plus provided to Medicare beneficiaries. Paramedics Plus earned a net revenue of $250 million from the contract with EMSA, $150 million of which came from Medicare. The complaint argued that Paramedics Plus won this lucrative contract illegitimately by offering illegal kickbacks, that the kickbacks that Paramedics Plus paid to EMSA contained over $15 million from funds received from the Government, and thus that EMSA submitted false claims when they asked for reimbursement from Medicare to fund their contract with Paramedics Plus.
AmeriCare ambulance companies pay $5.5 million to resolve False Claims allegations in a government-intervened FCA qui tam suit
In January 2018, Tampa's largest ambulance providers AmeriCare Ambulance Service, Inc. and AmeriCare ALS, Inc. (collectively, "AmeriCare") agreed to pay approximately $5.5 million to settle a False Claims qui tam case.[2] The complaint filed by the government alleged that AmeriCare had been systematically billing Medicare and TRICARE for medically unnecessary ambulance transport services over an eight year period. The case was first brought by a former AmeriCare paramedic who will receive about $1.15 million of the settlement with his attorneys.
Government-intervened FCA qui tam case proceeds against Hart to Heart Transportation Services
The Government has also intervened in an ongoing case against Maryland-based Hart to Heart Transportation Services, Inc., in which an ambulance driver is serving as the qui tam relator.[3] The initial complaint indicates that the damages resulting from false claims in this case could be in the tens of millions of dollars. As described in an Aug. 7, 2018 letter to the court from U.S. Attorney Robert K. Hur, a review of medical documents in support of Hart to Heart's Medicare claims indicated that from a sample of 100 claims from one month, 59 were for transports that were not medically necessary. A two-week jury trial is scheduled to take place in September 2019.
Owner of ambulance companies Tonieann EMS and Rosenberg EMS convicted and jailed after a federal investigation
Finally, this past September, the United States Attorney's Office of the Southern District of Texas announced that the owner of Tonieann EMS and Rosenberg EMS, Anthony Chukwudi Nwosah, was convicted of submitting more than $3 million in false and fraudulent claims to Medicare following an investigation by the Department of Health and Human Services and the FBI.[4] On December 18, 2018, Nwosah was sentenced to 48 months of jail, 3 years of parole, and ordered to pay over $1 million in restitution. While this was prosecuted as a criminal health care fraud case, it could have been an FCA civil lawsuit had a whistleblower brought a qui tam suit in time.
If you are aware of fraud against the government, whether in healthcare or another sector, you may be eligible to blow the whistle in a False Claims Act lawsuit and may be entitled to a portion of the recovery. To find out more, contact Goldberg Kohn for a confidential consultation.
[1] United States ex rel. Dean v. Paramedics Plus, LLC, et al., 4:14-CV-203 (E.D. Tex.)
[2] United States, et al. ex rel. Sharp v. AmeriCare Ambulance, Case No. 8:13-cv-1171-T-33AEP (M.D. Fla)
[3] Arvey vs. Hart to Heart Transportation Services, Inc. et al, Civil No. RDB-13-01554 (D. Md.)
[4] United States v. Nwosah, Case No. 4:18-cr-00382 (S.D. Texas)