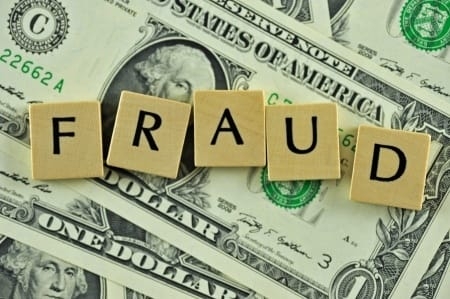 While there is no industry that is immune from fraud, abuse, and waste, there are some industries that tend to be susceptible to the fraudulent activities of unscrupulous businesses and individuals more than others.
One of the biggest culprits of fraud, waste, and abuse is the healthcare industry 
Since January 2009, the Justice Department has recovered more than $19 billion through False Claims Act cases, with more than $13.4 billion of that amount recovered in cases involving fraud against federal health care programs.
In fact, fraud, waste and abuse in the healthcare industry is such a problem that, when the Department of Health & Human Services released its budget for fiscal year 2015, it listed fraud prevention and the reduction of improper payments as "top priorities" for the current administration.
A major source of fraud in the health care industry are Stark Law violations 
For instance, Halifax Hospital Medical Center and Halifax Staffing Inc. (Halifax) – a Florida hospital system – recently agreed to pay $85 million to resolve allegations that they violated the False Claims Act by submitting claims to the Medicare program that violated the Stark Law, which prohibits a hospital from billing Medicare for certain services referred by physicians who have a financial relationship with the hospital. According to the government's allegations, Halifax "knowingly violated the Stark Law by executing contracts with six medical oncologists that provided an incentive bonus that improperly included the value of prescription drugs and tests that the oncologists ordered and . . . by paying three neurosurgeons more than the fair market value of their work."
Similarly, Memorial Hospital in Ohio agreed to pay $8.5 million to settle claims that it violated the False Claims Act, the Anti-Kickback Statute, and the Stark Statute by engaging in improper financial relationships with referring physicians, and Omnicare, Inc. agreed to pay $4.19 million to settle allegations that it solicited and received kickbacks from drug manufacturer Amgen Inc. in return for implementing "therapeutic interchange" programs that were designed to switch Medicaid beneficiaries from a competitor drug to Amgen's product Aranesp.
Federal investigators are also currently looking into allegations that Dr. Aria Sabit, a neurosurgeon who has practiced in California and Michigan, concealed the profits that he made as an investor in a controversial type of medical device firm known as a physician-owned distributorship (POD). The government alleges that Dr. Sabit's financial incentives as an investor in the POD may have also caused him to perform unnecessary surgeries.
Another common fraudulent scheme in the healthcare industry is billing for services provided to ineligible patients 
A hospice company in Alabama recently agreed to pay $3.92 million to settle allegations that it submitted false reimbursement claims to the federal government for patients who were not eligible for Medicare-covered palliative care.
While federal and state health insurance programs are often the victim of fraud, private insurance companies are also impacted by health care fraud. For instance, a chiropractor and a physician with offices in Buffalo Grove, Illinois, along with their billing manager and three purported patients, were indicted on federal charges for their alleged roles in a $2.98 million health care fraud scheme in which the defendants obtained health insurance payments from various private insurers for patient services that were not rendered. The defendants include Igor Sher and Dr. Eguert Nagaj, who controlled and operated North Suburban Chiropractic Clinic, Ltd., Advanced Arlington Medical Center, Ltd., and Advanced Arlington Sports Medicine Center, Ltd.; Igor Filatov; Dimitri Konovolov; Maricela Hernandez; and Vera Smolyansky. Whistleblowers can play an important role in reporting fraud against private insurers. In fact, Illinois has a statute – the Insurance Claims Fraud Prevention Act, 740 ILCS 92/1 – designed to encourage whistleblowers to come forward by providing an award for doing so.
Biotech and pharmaceutical companies are also parties to various types of fraud, ranging from illegal drug marketing to improper kickbacks 
For instance, Endo Health Solutions recently agreed to pay $192.7 million to settle civil and criminal charges that it illegally marketed a pain treatment patch called Lidoderm. According to the lawsuit against Endo, the Lidoderm Patch was only approved to treat symptoms of post-herpetic neuralgia (a complication of shingles), but Endo marketed and sold the product for uses that were not approved by the FDA, including the relief of lower back pain, diabetic neuropathy, and carpal tunnel syndrome.
Teva Pharmaceuticals USA Inc. and a subsidiary, IVAX LLC also recently agreed to pay the government and the state of Illinois $27.6 million for allegedly violating the False Claims Act by making payments to Illinois physician, Dr. Michael J. Reinstein, to induce the prescription of generic clozapine, an anti-psychotic medication that has serious potential side effects and should generally be used only as a drug of last resort. The lawsuit accused Teva of paying Reinstein $50,000 under a one-year "consulting agreement" and providing all-expense-paid trips to Miami for Reinstein, his wife, and several employees in order to induce Reinstein to prescribe clozapine to Medicare and Medicaid beneficiaries.
Genzyme Corp. – a Massachusetts biotech company – recently agreed to pay $22.28 million to the federal government and 48 states to resolve allegations that it marketed and caused false claims to be submitted to federal and state health care programs for use of a "slurry" version of its Seprafilm adhesion barrier, which is used after surgery to form a barrier between abdominal tissue and organs. Although Seprafilm is FDA-approved for use in open abdominal surgery, it is not approved for laparoscopic surgery. According to the government's lawsuit, Genzyme sales representatives allegedly taught doctors and other staff to use Seprafilm in laparoscopic surgeries by making a "slurry" consisting of small pieces of the film combined with saline. As a result of its conduct, the lawsuit alleged that Genzyme knowingly caused hospitals and other purchasers of Seprafilm to submit false and fraudulent claims to federal healthcare programs.
The whistleblower attorneys at Goldberg Kohn are committed to fighting fraud against the government and protecting the rights of whistleblowers. Please contact us at (312) 863-7222 if you would like to learn more about the False Claims Act or would like to schedule a free, confidential appointment with one of our nationally recognized whistleblower attorneys.