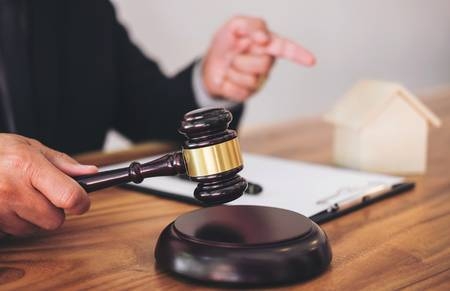 The False Claims Act qui tam provision allows private citizens to act as whistleblowers, and file a lawsuit on behalf of the government if they are aware of fraud taking place. These whistleblowers, or relators, are eligible to receive a portion of the money the government recovers if the lawsuit is successful.
It is important to note that the False Claims Act is designed to encourage people to report fraud that might otherwise go undetected; it is not designed to reward people who repeat allegations that have already been publicized. To that end, the False Claims Act includes language stipulating that the court will dismiss a case if substantially the same allegations contained therein were already publicly disclosed and the relator bringing the action is not an original source of the information. This section of the Act is commonly referred to as the "public disclosure bar".
The Public Disclosure Bar:
31 U.S. Code § 3730(e)(4)
The court shall dismiss an action or claim under this section, unless opposed by the Government, if substantially the same allegations or transactions as alleged in the action or claim were publicly disclosed—

in a Federal criminal, civil, or administrative hearing in which the Government or its agent is a party;

in a congressional, Government Accountability Office, or other Federal report, hearing, audit, or investigation; or

from the news media,

unless the action is brought by the Attorney General or the person bringing the action is an original source of the information.

For purposes of this paragraph, "original source" means an individual who either (i) prior to a public disclosure under subsection (e)(4)(a), has voluntarily disclosed to the Government the information on which allegations or transactions in a claim are based, or (2) who has knowledge that is independent of and materially adds to the publicly disclosed allegations or transactions, and who has voluntarily provided the information to the Government before filing an action under this section.
What does it mean to be an "original source"?
For example, if a newspaper publishes an article including some details of a fraud scheme perpetrated by a company, a relator would need to have additional, independent information that materially adds to those fraud allegations in order to "pass" the public disclosure bar, and thus be qualified to bring a False Claims qui tam case against that company. Or, that relator would have needed to disclose those allegations to the Government before that article was published.
Goldberg Kohn has had success in narrowing the applicability of the public disclosure bar—obtaining judicial decisions holding that a relator may bring a False Claims case even if substantially similar allegations have already been made in governmental audits or interviews, so long as the allegations made by the relator were based on independent information. Please see our page Other False Claims Act Successes for more information on United States ex rel. Goldberg v. Rush University Medical Center Case No. 10-3785 (7th Cir.) and United States ex rel. Nehls v. Omnicare Inc. et al. Case No. 1:07-cv-05777 (N.D. Ill.).