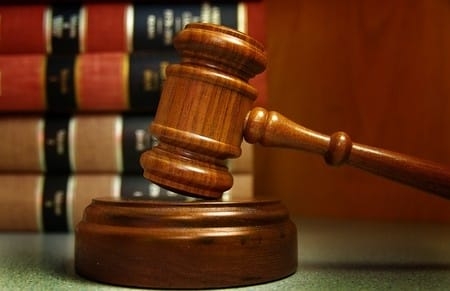 Whistleblowers play a critical role in helping the government recover ill-gotten funds obtained through fraud. Accordingly, under the False Claims Act, whistleblowers are permitted to share in the government's recovery of any fraudulently obtained funds. But, in order to share in the financial recovery, whistleblowers must follow certain procedures and meet certain legal requirements.
As explained in detail here, a whistleblower plaintiff must provide sufficient evidence that the defendant violated the False Claims Act or other law, and sometimes that requires more than just personal testimony.
Similarly, a whistleblower must be the "first to file" a lawsuit – it is typically not enough to simply notify the government of alleged fraudulent activity.
In the case at issue, Arun and Kiran Sharma were sentenced to eight years in prison and ordered to forfeit $43 million in assets (the amount of the forfeiture is currently pending appeal) for defrauding the federal government by submitting false claims at their pain clinics.
Samuel Babalola and Kayode Samuel Adetunmbi, two former employees of the Allergy, Asthma, Arthritis Pain Center in Pennsylvania, tipped off the government of the defendants' fraudulent activity in 2007, but they did not file a False Claims Act lawsuit at that time. In fact, the whistleblowers didn't file a lawsuit against the defendant until 2011, well after the federal government had indicted the defendants in 2009.
Because the whistleblowers did not properly file a qui tam lawsuit under the False Claims Act, and instead chose to send an anonymous letter to the government, the court held that they were not entitled to a share of the financial recovery as typically provided by the False Claims Act.
In a concurring opinion, one of the judges questioned whether this is the result that Congress intended in drafting the False Claims Act and suggested that further legislative action might be needed.
As this article states, attorneys for the whistleblowers argued that not letting them share in the award "would completely eviscerate the FCA by allowing the government to sidestep putative relators by racing to beat them to the courthouse through initiating related criminal or other actions as soon as a putative relator voluntarily discloses fraud to the government before filing suit."
As this decision highlights, it is important that whistleblowers follow the legal requirements prescribed in the False Claims Act. If you suspect fraud on the government, you should promptly consult with a knowledgeable whistleblower attorney to determine the appropriate course of action. The whistleblower attorneys at Goldberg Kohn are committed to fighting fraud against the government and protecting the rights of whistleblowers. We will listen to your information, assess any possible False Claims Act actions, and advise you on what to do next.
Please contact us at (312) 863-7222 if you would like to learn more about the False Claims Act or would like to schedule a free, confidential appointment with one of our nationally recognized whistleblower attorneys.